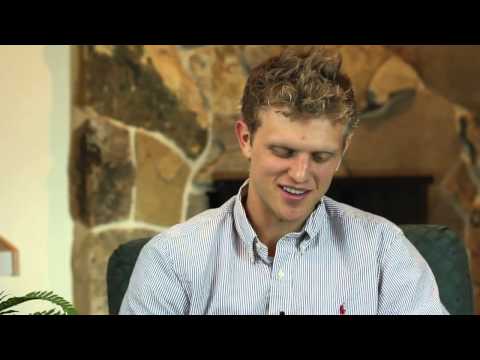 View 4 Items


Brigham Young University basketball star Tyler Haws recently shared one of his favorite scriptures from the Book of Mormon in a video for a YouTube series called I Love the Book of Mormon.
Haws is one of many participants who has a video included in this project, which was created one year ago by Ben Arkell, a member of The Church of Jesus Christ of Latter-day Saints. The video of Haws was originally created by Alex Balinski for the website and YouTube channel, Prepare to Serve.
"Through previous searches of the Book of Mormon on YouTube, I realized there was nothing positive," Arkell told the Deseret News. "I decided we only get one view, from the people who want to bash it. We didn't get the members' view, their testimonies."
Arkell's YouTube channel has more than 100 videos with more than 39,000 views.
During Haws' interview, he recited a scripture that motivated him.
"This is a scripture that I told my brother a lot," Haws said. "I would ask him, 'What are we inspired by?' I love this scripture in Alma 43:45, and it reads, 'Nevertheless, the Nephites were inspired by a better cause, for they were not fighting for monarchy nor power but they were fighting for their homes and their liberties, their wives and their children, and their all, yea, for their rites of worship and their church.'
"... I think so many times in our life we're faced with a difficult decision. Every day we're faced with choices, and really we're in a fight with good against evil, and if we can remember what we're inspired by I think that can help us make good decisions."
Haws was also featured in a Mormon Message prior to serving an LDS mission in the Philippines.
Email: spetersen@deseretnews.com | Twitter: @Sarah_DNews