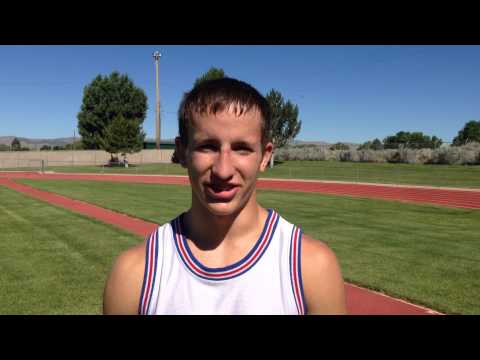 View 6 Items

I think these kids have bought into practicing more. They've come to weights in the summer, they act like they want to win, they're glad they're there.

—Emery assistant coach Gary Arrington
Note: Emery finished with a 4-7 overall record in 2013 and was fourth in 3A North with a 2-3 record. It lost to Manti 35-14 in the 3A quarterfinals.
EMERY — Emery's football team might need to change its color to green this season to better represent all of its inexperience.
The Spartans were extremely senior-laden a year ago, but never quite reached their full potential, finishing fourth in region and losing in the 3A quarterfinals.
A year later, Emery will likely start four sophomores and five juniors with just two total returning starters.
"We're young and totally inexperienced," said Emery assistant coach Gary Arrington.
He was quick to point out, however, that nobody is viewing this as a rebuilding year — especially the players.
"It's a good group of kids. They follow direction really well. As far as being trouble-free this is probably the best group. They do what they're asked," said Arrington. "I think these kids have bought into practicing more. They've come to weights in the summer, they act like they want to win, they're glad they're there."
A lot of work still needs to be done, though. Despite a ton of varsity experience last season, Emery struggled defensively against the upper-tier teams in 3A, allowing an average of 29.8 points. It gave up 42 points to both Richfield and Morgan, 38 to Grantsville and then 35 to Manti in the quarterfinals.
Internally though, the coaching staff and players believe the margin of error to close that gap isn't that far, a big reason the summer workouts have been so positive.
Senior linebacker Matt Mecham, who led the team with 84 tackles last season, has been at the center of all that hard work.
"He's the heart of the team, especially the defense. He will make things happen," said Arrington,
With a glut of linebackers and a lack of size in the trenches, Emery is switching to a 3-5 defense this year to get as much speed on the field as possible.
"We think with the schemes that we've been practicing and how they've been practicing, we think it's going to be the heart of us. If we succeed it will be because of them," said Arrington. "They won't leave anything on the field. They will give it to us."
While Mecham is the lone starter back defensively, he's one of two on the offensive side. He was slated to start at fullback this season, but an injury will move him to wingback. He rushed for 448 yards and five touchdowns last season.
The other returning starter is quarterback Tai Justice. An injury to projected starter Bailey Faimalo last summer thrust Justice into the starting role on short notice. This year he's had an entire offseason to gear up and improve upon his 359 passing yards and four touchdowns last season.
"It was a different offseason for sure. During the summer workouts he was a leader. When we did drills, instead of being the guy in the middle he was always the guy in the front," said Arrington.
Justice has become a much better passer this summer, and he's also worked his way back to his normal playing weight after a freak illness last spring caused him to miss about two weeks of school.
"Tai is expecting to have a good year, and we're expecting it to be a good year too," said Arrington.
Whether that translates into a playoff berth will depend on how the newcomers handle their first rodeo at the varsity level.
Emery Spartans at a glance
Coach: Jim Jones is in his second stint as Emery's head coach. His second stint began in 2006 and he's amassed a 43-48 record in those eight seasons. His all-time record in 26 years is 168-118. Jones is a graduate of San Juan High.
Offense
(2 returning starters; Wing-T offense)
Success in Emery's wing-T offense is predicated so much on precise execution and blocking from the offensive line, and not one of this year's five starters has any varsity notable experience. Nathan Potter is the lone senior in the bunch, with juniors Taigon Pulli and Lakota Clark and sophomores Logan Labrum and Colby Butler expected to start as well. If they have quality seasons, QB Tai Justice and running back Matt Mecham could be in line for strong seasons as Emery rolls out a bit of a wrinkle in the wing-T. One area that could be a strength is receiver, as Kolton Butler and T.J. Lacock are both big receivers who can catch the ball well.
Defense
(1 returning starters)
After leading the team in tackles last season, Mecham is the lone returning starter for Emery, and even bigger things are expected of him. Tyler Olsen got a bit of time at defensive back last season, but this year he's shifting to linebacker as Emery rolls out a 3-5 defense. Cameron Peterson has had an excellent summer in the secondary and will be one of the leaders of a defense that hopes to improve on last year's 29.8 ppg.
Coaches preseason 3A North straw poll: Fifth
Deseret News 3A North prediction: Fifth
Bottom line: Emery finished fourth in 3A North last year, thanks in large part to a 41-21 victory over Union. This season, however, Union's the team with all the experience while Emery is extremely young and inexperienced. The last playoff berth from 3A North will likely go to the winner of that game again, and though Emery will be an underdog for that Sept. 26 clash, at least it will be a home game.
….
Emery coaching history
2006-current — Jim Jones (second stint, 43-45)
2003-2005 — Kevin Reynolds (5-26)
1987-2002 — Jim Jones (106-63)
1985-1986 — Greg Cook (10-10)
1983-1984 — Dean Nelson (3-15)
1978-1982 — Layne Moody (13-34)
1976-1977 — Unknown (4-16)
1974-1975 — Paul Clark (6-12)
1972-1973 — Bob Steele (1-16)
1971 — Unknown (6-3)
1970 — Stilson (8-3)
1967-1969 — Unknown (15-13)
1965-1966 — Ray Butcher (8-8)
1963-1964 — Douglas Hunt (8-9)
….
Deseret News First Team all-staters the past 10 years
2013 — Zach West, OL
2012 — David Dyer, RB/LB
2011 — Cory Cox, RB/LB
2007 — Wade Bohn, OL
To view second team and honorable mention all-staters through the years, check out the Deseret News All-State Archives.
Deseret News prep editor and Real Salt Lake beat writer.