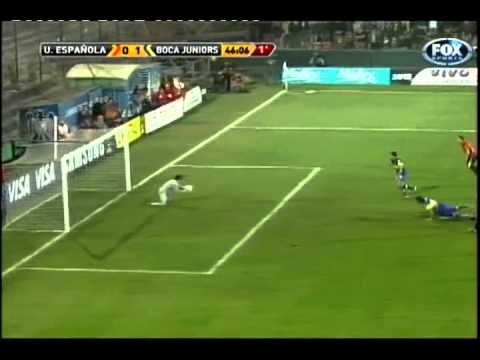 View 4 Items

He's an attacking player who can play either role up top. He's a very hard-working, versatile player, and we're excited to add him.

—RSL general manager Garth Lagerwey, on Sebastian Jaime
Real Salt Lake will sign Argentinian striker Sebastian Jaime, RSL general manager Garth Lagerwey told ESPN 700 Friday afternoon.
Jaime, who is 27 years old, scored 44 goals in 123 games with Union Espanola, of Chile's top soccer league. Lagerwey said he will be a designated player, or DP, due to his high transfer fee.
Lagerwey also said RSL has been scouting him for a few years.
"He's an attacking player who can play either role up top," Lagerwey told Bill Riley. "He's a very hard-working, versatile player, and we're excited to add him."
Jaime seems just as excited to come, not just to Major League Soccer, but to RSL, specifically.
I'm going to a club that has the same philosophy as (Union Espanola coach) Jose Luis (Sierra), that's what surprised me most," Jamie said in an interview with Union Espanola's website, translated and published by RSL Soapbox.
"I had the opportunity to speak with the coach, and they are of the idea that the team doesn't have a single star, rather that the star is the whole team, so that is important to me, because I'm going to an institution that has the same characteristics as Union, and that's very important."
It's unclear how soon Jaime will join the team, depending on how long it takes him to acquire a visa, Lagerwey said.
EMAIL: amorton@deseretnews.com
TWITTER: UtahMortReport
BLOG: TheMortreport.com