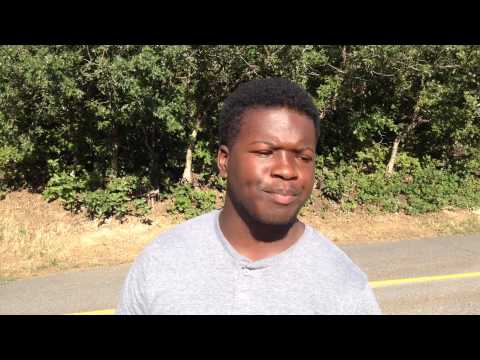 View 10 Items

Note: Layton Christian finished with a 5-5 overall record in 2013 and was fourth in 2A North with a 3-3 record. It lost to Parowan 27-17 in the 2A first round.
LAYTON — Despite making the jump to 2A last year, Layton Christian held its own quite well, qualifying for the playoffs and finishing with a .500 record.
Realistically, it was a tale of two seasons for the Eagles, who are eyeing more consistency in the second year under head coach Doyle Holt.
Facing many of the bottom-tier 2A teams early in the season, Layton Christian jumped out to a 5-1 record. Once it ran into the meat of its schedule, though, it couldn't sustain the momentum, losing to South Summit, Millard and North Summit to end the regular season and then to Parowan in the 2A first round.
The Eagles were competitive in each of those games, however, which Holt believes has laid a solid foundation for 2014.
"I think our kids believe in the system a little bit more. They had three coaches in four years before I got here. The stability this spring has been overwhelming for them. They've done a good job buying into what we're doing, understanding what we're doing," said Holt.
The coach admits his team probably snuck up on opponents last year who subconsciously pegged Layton Christian as a pushover 1A program, but that won't be the case this year.
"We're going to have to play better football just to be 5-5 again," said Holt.
With seven returning starters on both sides of the ball, he believes that's very realistic if his players cut down on the execution mistakes from a year ago.
Layton Christian won't have to wait long to discover if the attention to detail and all the hard work in the weight room paid off. The day before the rest of the state kicks off the 2014 season, Layton Christian hosts Duchesne in the Thursday KJZZ game on Aug. 21 at 3 p.m.
Duchesne enters that game on a 47-game winning streak, and five of those victories have come against former 1A rival Layton Christian — including a meeting in the 2011 1A title game.
"It's going to be a big one. We're not their favorite team on their schedule, and they're probably not our favorite team on our schedule. It's been a rivalry for a long time," said Holt.
While the Duchesne game has served as extra motivation throughout the summer, Weeks 7, 8 and 9 will again define Layton Christian's season. It went 0-3 during that stretch against South Summit, Millard and North Summit last year, and those same three teams line up again this year.
Experience could help turn the tide.
Grayson Jackson is a returning starter at quarterback, and Holt said the junior is a quintessential game manager who won't make nearly as many mistakes as he did a year ago.
"It was a huge learning curve for him last year. He's smart and will be able to manage the emotions in game better, be a little more even keel," said Holt.
Jackson has an array of athletic, international receivers to spread the ball around to. Ilari Laine is a 6-foot-7 receiver from Finland who turned heads at the Utah State combine this summer, while Bailey Kenter is from Australia.
Kenter averaged 49.8 yards per punt last season, ranking in the top five nationally. With Kenter's hang time and Layton Christian's athletic coverage guys on the outside, no team in 2A can switch field position better in special teams.
LCA's defense, which ranked in the middle of the pack in 2A last year, should be better suited to capitalize on the field position.
The heart of the defense will once again be middle linebacker Mar'kiece Gross-Gibson.
"He's got a motor. He's kind of a laid-back kid during the week, but on Friday when it's time to go he turns it on. He's a good leader for us, he does a great job in the weight room. He'll have a chance to play Saturday somewhere next year," said Holt.
Gross-Gibson was among the state's leading tacklers a year ago, and along with fellow returning linebacker starters Bijan McCall and Fotoh Mbaku, the Eagles will be tough to run on in 2014.
Layton Christian Eagles at a glance
Coach: Doyle Holt is entering his second year as Layton Christian's head coach. He previously spent two years at Granger in 2009 and 2010, compiling a 4-16 record. He's a graduate of Winslow High School in Arizona.
Offense
(7 returning starters; West Coast offense)
Junior Grayson Jackson returns at QB after starting eight of 10 games last season, and he'll be protected by three returning starters on the O-line: Elijah Lenaberg, Garrett Elmy and Josh Nistler. There's no shortage of wide receiver weapons for him to throw to with Ilari Laine, Brock Rawlings, Rodrigo Santos and Bailey Kenter all back. The Eagles' two leading rushers from last year are gone, and Mar'kiece Gross-Gibson will try and pick up some of that slack at fullback.
Defense
(7 returning starters)
Physically, the Eagles matched up fine with every team in 2A last year, and an extra year of lifting weights makes them a potentially imposing defense this year. It starts at linebacker with returning starters Gross-Gibson, Bijan McCall and Fotoh Mbaku. Australian move-in Oscar Sullivan will add to the depth as well. Rawlings will be a four-year starter at cornerback, while Santos and Laine are back as well.
Coaches preseason 2A North straw poll: Fifth
Deseret News 2A North prediction: Fourth
Bottom line: Like most schools, expectations are pretty high for Layton Christian entering its second year under coach Holt. In many ways, the season can be broken into three parts. The first part is the preseason, and on paper Layton Christian is an underdog in both games. The next four games are against 2A opponents right on par with LCA. The final stretch is the three-game meat of the schedule against South Summit, Millard and North Summit. The Eagles lost all three of those games last year to slip to the fourth seed for the playoffs. They'll need to win at least one of those games to break into the 2A contender conversation.
….
Layton Christian coaching history
2013-current — Doyle Holt (5-5)
2012 — Kitt Rawlings (3-7)
Comment on this story
2007-2011 — Will Hawes (21-29)
2006 — Henry Lusk (5-5)
2004-2005 — Sam Russell (3-15)
.....
Deseret News First Team all-staters the past 10 years
2013— Leroy Sisnett, TE/DE
2012 — Colin Greenhill, RB/LB
2011 — Brandon Faison, RB/DB
2011 — Colin Greenhill, RB/LB
2011 — Eliyah Mayberry, RB/LB
2011 — Quincy Mason, WR/DE
2010 — Henri Jussila, RB/LB
2008 — Justin Brown, WR/DB
To view second team and honorable mention all-staters through the years, check out the Deseret News All-State Archives.
Deseret News prep editor and Real Salt Lake beat writer.