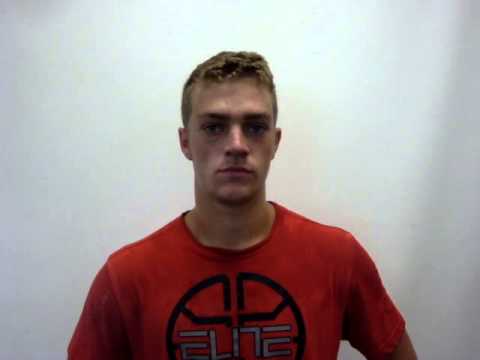 View 42 Items

Note: Roy finished with a 6-4 overall record in 2013 and was fourth in Region 5 with a 3-3 record. It lost to East 65-14 in the first round of the 4A playoffs.
ROY — Ever since Fred Fernandes took over as Roy High's head football coach in 2011, he's been eagerly looking forward to the year when what was an outstanding young group of athletes would become seniors.
Well, that year is finally here.
And now is the time for them to shine and show what they can do.
Fernandes, a former Roy High football, basketball and baseball star, begins his fourth season at the Royals' helm with a squad that has tons of talent and plenty of experience. Last year, the Royals earned the school's first postseason appearance since 2007, but had the misfortune of running into a powerhouse East High team in the opening round of the state playoffs and got manhandled.
This year, Fernandes feels like the Royals are poised to make a deep run in the postseason — provided they don't get tripped up by injuries, since their lack of depth is an issue that could cost them if key players go down and must be replaced.
"We've got a lot of experienced players, but we don't have a whole lot of players — period," he said. "For a 4A school with a legitimate shot at winning it all this year, we should have a lot more players.
"We're just not getting 'em in the sophomore class — every year we get between about 20 and 26, and this year we have 22. Especially with Sand Ridge winning it all (in the Weber County junior high school league) last year, you'd think there'd be a lot more of them, but there must be a lot of kids in Weber County who end their football careers in junior high school. I don't know what the answer is."
Fernandes was almost incredulous when talking about schools like Syracuse and Region 5 rival Sky View, which each have more than 80 sophomore players in their programs.
But this senior-led group that Fernandes does have this year is a darned good one, and he likes their chances.
"Other than the fact that our numbers are way down, we're pretty solid all across the board," Fernandes said. "But we're not deep.
"I think we've got enough talent to compete with anybody, really. I've got some guys that will be going both ways this year, but if we stay healthy, we've got a shot at being pretty good."
"Pretty good" is probably a huge understatement, but Fernandes is staying cautiously optimistic.
However, when he says "legitimate shot at winning it all," he's not just talking about the region title — he's talking about the state championship, something the school has done just once in its history.
One big reason the Royals are brimming with confidence this season is the fact that 15 starters return from last year's team — seven on offense, and eight on defense — including several key performers in the skill positions who have already proved themselves to be mighty potent weapons.
It all starts with quarterback Tyler Skidmore, a senior who will be a seldom-seen four-year starter for the Royals. Last season, Skidmore threw for 2,559 yards and 27 touchdowns, and Fernandes is looking for more of the same this year from his stellar senior signal-caller.
"I think he's going to have a real solid year," the Roy coach said. "He's like a coach on the field. He has the ability to make every throw out there. He can throw it on the run, he can throw from the pocket, he can throw it with pace and with touch. He's just an all-around solid quarterback, and he's a great leader.
"And I'm shocked he doesn't have many offers out there yet. ... But hopefully he'll get quite a few offers by the end of the season. I really think he's a Pac-12 type of quarterback."
Behind Skidmore are junior QB Coleby Stark and sophomore Jaden Sabin.
At running back, junior Matty Matautia returns after suffering a torn ACL in the season opener last year, when he had shown signs of arguably being the Royals' best player. He had five carries for 75 yards and a touchdown before suffering a season-ending injury against Clearfield.
"He's looking really good and strong," Fernandes said of Matautia.
Behind him are sophomores Hunter Mather and Keenan Johnson.
At fullback, junior Baby Tee Eteuati returns after carrying much of the rushing load for the Royals a year ago, when the crowd-pleasing sophomore ran for 472 yards and six touchdowns while averaging almost 6 yards a carry.
"He really did a solid job for us last year, but he is so much of a better football player this year," Fernandes said. "He's in better shape, stronger, faster. He's just really worked hard in the offseason; he works as hard as anybody. He put on some weight, but it's good weight, and he's going to be really solid."
Backing up Eteuati will be senior Robert Nunes.
Senior Cody Hobbs is a terrific returning starter at two positions — tight end and middle linebacker — and Fernandes says he's "probably our best defensive player and will be a real big part of our offense, too."
Last year, Hobbs caught 31 passes for 645 yards and seven touchdowns and, on defense, he had 61 tackles and two interceptions from his linebacker spot.
A promising youngster who's coming up to help bolster the Royals' program is 6-foot-2, 205-pound sophomore tight end/linebacker Wynton Lamar, who starred at Sand Ridge last year and "can probably play anywhere on the field."
"He's got size and speed," Fernandes said. "We'll run him a little bit at slotback because of his blocking ability, at tight end when we run double-tight, and he'll also play outside 'backer on defense."
Also at slotback is hard-working senior Jaden Brown, who plays cornerback as well. Jake Gallegos, another senior with a lot of experience, will see time at slotback and wide receiver.
Nate Jones, a 6-3, 210-pound wide receiver who "is probably our other blue-chip Division I kid," according to Fernandes, has been a big-play receiver for the Royals for the last two years. He had 33 catches for 815 yards — an average of almost 25 yards per catch — and eight touchdowns last year, and his coach is expecting big things from him again this year.
Jones has the height, hands, speed and long arms to be a threat to go deep at any time. He will also play safety on defense, where he had 43 tackles and three interceptions in 2013.
Other receivers who will see playing time are senior Braxton Dickson and junior Brayden Sampson.
On the offensive line, the starting center is Connor Clay, a 6-0, 220-pound senior who's been in the program three years and worked his way into a starting spot. "He's really strong, fast, smart and determined," Fernandes said.
Another returning starter is senior offensive guard Bridger Gray, a 6-1, 210-pounder "who's gonna be solid for us," Fernandes said. "That East game was a real wake-up call for him, and he has worked hard to improve his strength and quickness."
At the other guard spot is big sophomore Joe Joe Tufele, who's 5-11 and 280 pounds of "nasty football player," Fernandes said, noting that Tufele is very mature for his age.
Senior tackle Damian Trujillo, a returning starter who's a standout wrestler, has "gotten really strong, fast, quick and smart," his coach says, while the other starting tackle is senior Brenner Kunz, who had a very solid summer camp and "has got really good feet, a good body and good size," Fernandes said. "His best attribute is his feet, and I think he'll be real solid for us."
Senior James Martinez (5-11 240) provides depth on the O-line, and he'll start on the defensive line.
Also providing depth on the offensive line are seniors Jackson Herre and Tyler Smilowitz and juniors Izaiah Cantrell, Caden Corgiat and Stuart Burns.
Many of the Royals' offensive linemen will see playing time on the D-line as well.
"The last few years, the biggest difference obviously was our quarterback," Fernandes said, "but our offensive line this year is bigger, stronger and faster than they've ever been.
"Our biggest problem is, none of our linemen are two-way starters, but we have five skill kids that are going on both sides of the ball."
On the defensive line, another youngster who will come of age this year is Mercy Matautia, a 6-foot, 300-pound ninth-grader who is "big, strong and mature," Fernandes said.
Starting on the D-line will be Martinez, who had 41 tackles last season, with Herre at nose guard, and Eteuati and senior David Dorber (6-1, 215) at defensive end.
"He's a good senior leader for us," Fernandes said of Dorber, who had 40 tackles and six sacks last season. "He's one of those kids that's unblockable. He's an absolute terror out there on the end."
At linebacker, where the Royals' depth issues are magnified the most, Matty Matautia, Hobbs and Lamar are the likely starters. The backups will be junior Kolby Smith, senior Kyden DeGroot, sophomore Chase Storey, "who had a great summer camp," Fernandes said, and sophomore Hunter Mylnarski.
"We're really young there and might have to have some sophomores step up and play varsity for us," Fernandes said of his linebacker corps.
In the secondary, the starting cornerbacks are Brown and senior Greyson Flint, who had three interceptions last year, with Gallegos, Sampson and sophomores Keenan Johnson and Tyler Eteuati providing depth there.
The starting safeties are Jones and senior Carlos Guerrero, with Mather and sophomore Angel Arviso backing them up.
And their placekicker is Ben Aikuli, a senior who did a solid job of handling the Royals' kicking chores last year.
Fernandes figures the Region 5 race will again be a difficult dogfight with a lot of tough opponents along the way.
"Logan is gonna be a real question mark," he said of the defending league champions. "They've got a whole bunch of really good receivers if they can get 'em the ball. Sky View's gonna be really tough; Box Elder's got a couple of really special kids; and Mountain Crest should be fairly solid, too.
"Bonneville is gonna be better and really impressed me this summer," Fernandes said. "Jantz (Afuvai) is doing a good job with those kids, and they're buying into his program."
And as for the Royals?
"This is gonna be that once-in-every-20-years year for Roy," Fernandes said.
Yes, that year is finally here and now.
Roy Royals at a glance
Coach: Fred Fernandes begins his fourth season at the school where he was a multi-sport star in the late-1970s. He has posted a 16-13 overall record at his alma mater and, in 15 seasons as a high school head coach, he has compiled an overall record of 103-56. He guided Northridge High to three straight 5A state championships from 2000-02.
Offense
(7 returning starters; Multiple-formation offense)
Tyler Skidmore returns for his fourth season as the Royals' starting quarterback, and he's a great one. Skidmore threw for 2,559 yards and 27 touchdowns last year, and he's got a couple of his top targets returning this year in wide receiver Nate Jones (35 catches for 815 yards and eight touchdowns) and tight end Cody Hobbs (31 receptions for 645 yards and seven TDs). Junior running back Matty Matautia returns after suffering a torn ACL in last year's season opener, and he'll be joined in the backfield by big, hard running fullback Baby Tee Eteuati, who had 472 yards rushing and six touchdowns in 2013. The O-line is also very solid with center Connor Clay, guards Bridger Gray and Joe Joe Tufele, and tackles Damian Trujillo and Brenner Kunz.
Defense
(8 returning starters; 4-3-4 defense)
The front four of James Martinez, Jackson Herre, Baby Tee Eteuati and David Dorber have the size, strength and athletic ability to make a difference for a defensive unit that was pretty darned porous at times last year, when the Royals allowed league opponents to score an average of more than 37 points per game against them, including 49 each by Logan and Box Elder and 56 by Sky View. The linebacker group of Matty Matautia, Cody Hobbs and Wynton Lamar is big on talent but short on depth, while a secondary featuring Nate Jones, Jaden Brown, Greyson Flint and Carlos Guerrero should be solid.
Coaches preseason Region 5 straw poll: First
Deseret News Region 5 prediction: Second
Bottom line: Fernandes has been pointing toward this season for the last three years. He's got a ton of potent playmakers on offense, with some newcomers who have displayed plenty of potential to make key contributions and help an explosive squad put points on the scoreboard. The key issues for the Royals are improving their defense, which was highly suspect at times last season, and staying away from injuries, as a lack of depth could be a problem if key players go down. Circle Sept. 19, when Logan comes to town, as a key showdown that could go a long way in deciding who wins the Region 5 title. The starting 22 players that the Royals will put on the field are very, very solid. If they can keep those kids healthy, this team is capable of not only winning the region championship, but making a mighty deep run in the 4A state playoffs as well.
2014 Schedule
Aug. 22 — CLEARFIELD, 7 p.m.
Aug. 29 — at Weber, 7 p.m.
Sept. 5 — FREMONT, 7 p.m.
Sept. 12 — at Mountain Crest, 7 p.m.
Sept. 19 — LOGAN, 7 p.m.
Sept. 26 — at Box Elder, 7 p.m.
Oct. 3 — OGDEN, 7 p.m.
Oct. 15 — at Bonneville, 7 p.m.
Oct. 23 — SKY VIEW, 7 p.m.
….
Felts Facts for Roy High School
All-time record: 219-266-2 (49 years)
Region championships: 7 (1975, 1976, 1980 co, 1983 co, 1989 co, 1990 co, 1991 co)
Playoff appearances: 21
All-time playoff record: 11-20
State championships: 1 (1981)
State championship record:1-1
Most played rivalry: 49 meetings with Bonneville dating back to 1965. Bonneville leads 34-16.
Felt's Factoid(s): Royal Larry Riggs holds the record for longest interception return in a championship game: 88 yards in 1981. Even though Riggs didn't score, Roy defeated Bonneville 14-13 for the 4A title. ... Roy is one of just eight teams to keep an opponent from gaining a first down in a game (2001 vs. Ogden).
….
Roy coaching history
2011-current — Fred Fernandes (16-13)
2010 — Ron Koford (1-9)
2008-2009 — Roger Horne (2-18)
2006-2007 — Rod Bockwoldt (9-13)
2003-2005 — Brian Berrong (8-22)
2000-2002 — Guy Andersen (7-23)
1997-1999 — Shane Quilling (3-25)
1994-1996 — Mark Smith (6-23)
1982-1993 — Fred Thompson (56-60)
1970-1981 — Ernest Jacklin (79-44-1)
1967-1969 — Unknown (23-8)
1965-1966 — DelRay "Ted" Campbell (9-8-1)
Deseret News First Team all-staters the past 10 years
2005 — Daniel Elgaaen, Specialist
2004 — Drew Willard, TE
To view second team and honorable mention all-staters through the years, check out the Deseret News All-State Archives.
EMAIL: rhollis@desnews.com