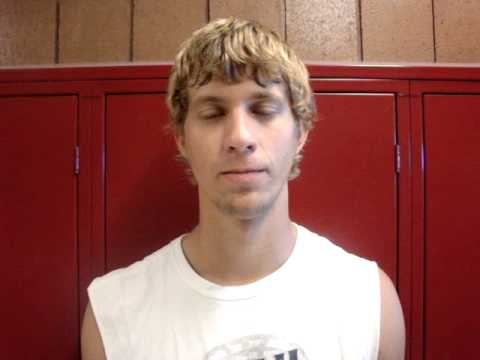 View 15 Items

They're good listeners, and you don't have to tell them something twice. With that said, those are characteristics that quality teams have. Now ask me in November how good we are and I'll be able to tell ya. But I think we possess some qualities that good teams have, I really do.

—Fremont coach Kory Bosgieter
Note: Fremont finished with a 1-9 overall record in 2013 and was 1-5 in Region 1. It did not qualify for the 5A playoffs.
PLAIN CITY — If hard work, dedication, sacrifice and high-quality character count for something — and they definitely do — then this year's Fremont High football team should be pretty darned good.
How good, obviously, remains to be seen.
Sure, they're bound to be better than they were last year, when the Silver Wolves struggled through an uncharacteristic 1-9 season that included a 1-5 record in Region 1.
But whether their diligence, determination and dynamic work ethic turns them into a winning team, and possibly even a championship team, well, that won't be decided for at least three more months.
"We have the best kids in the world," said Fremont coach Kory Bosgieter, who begins his seventh season as head coach at the Plain City school. "They are just good kids — good, hard-working kids that listen and try to do everything you ask them to do.
"They're good listeners, and you don't have to tell them something twice. With that said, those are characteristics that quality teams have. Now ask me in November how good we are and I'll be able to tell ya. But I think we possess some qualities that good teams have, I really do.
"These kids are high-character kids, and this was the best summer camp I've ever had in 26 years of coaching," he said. "These guys love going to practice and they have demonstrated good leadership. They've done everything they're supposed to do. They have demonstrated that, that they have the qualities of good teams, and hopefully we become one."
The Silver Wolves have a ton of experience returning from last season, including seven players who started on offense in 2013 and nine players who started on the defensive side of the ball.
"We had very few seniors last year," Bosgieter said, "so if we capitalize on the experience that we got with our kids coming back, we'll be good. If we don't, we won't.
"We're excited about having nine starters back on defense, but we're excited about both sides of the ball."
One of those key returning starters is senior quarterback Justin Shaw, who started every game last year and threw for 2,123 yards and 12 touchdowns. Throwing the ball certainly wasn't the Wolves' weakness last season.
"We couldn't run the ball," Bosgieter said, bemoaning his team's inability to establish a ground game in 2013. "We were not able to run the football, and that's a big emphasis for us this year. We've got to do a better job running the ball."
Behind Shaw, who also scored five rushing touchdowns last year, are junior Dakota James and a pair of promising sophomore quarterbacks in Saxton Morby and Kade Skeen.
At running back, Cole Bingham, a solid three-year starter, returns for his senior season, and he'll be backed up by junior Braxton Porter, sophomore Austin Freeman and senior Mike Shupe.
Freeman has shown plenty of potential.
"I think he could be something special," Bosgieter said. "He's got some skills."
At slotback, sophomore Haze Hadley returns after starting last season as a ninth-grader, when he earned first team all-region honors.
"He's fun to watch," Bosgieter said of Hadley, who's backed up by senior Cameron Chugg and junior Caleb Ingram, who Bosgieter says "might be the best all-around player on the team. He's a really good football player, and there's a lot of things this kid can do on the field."
Ingram came in and started the fourth game of last season at linebacker and wound up being the team's second-leading tackler.
At wide receiver, seniors Bowen Koenig and Kohl Christensen, junior Joseph Packard, and seniors Grant Belnap and Tate Marchant will see playing time.
Paxton Merrill is another three-year starter for the Silver Wolves at tight end, and he hauled in 63 receptions for 828 yards and nine touchdowns last season.
"He's a great player and a great kid who loves football and loves preparation," Bosgieter said of Merrill, a senior who'll be backed up by junior Branson Harrop. "He leads by example."
The offensive line features another three-year starter, senior Nate Wadsworth, along with junior Brock Carter, seniors Ryan Grange and Coby Heseltine, and 15-year-old senior Hunter Miller, along with senior Jake Pendergast, junior Zach Clawson, and seniors Michael Porter and Colton Cypers.
"We'll actually be pretty young up front," Bosgieter said, "but I think we'll be better than we were last year, even though we're young."
Wadsworth is also a returning starter on the defensive line, where Grange, Merrill, juniors Kole Calvert and Tafa Fonotisatele, and seniors Scott Nauta and Cutler Webster will all see action.
At linebacker, which Bosgieter calls "the strength of our defense," Ingram and senior Braxton Hale are both returning starters, and they'll be joined by junior Owen Toone, who played safety last year and, with a strong summer camp, has impressed the coaching staff at the linebacker spot. Providing depth will be seniors Brantzen Romander and Kameron Garcia.
In the defensive backfield, where Bosgieter noted that the team's safeties are somewhat undersized but are "pretty darned good tacklers," a host of players will rotate through and share reps, including Koenig, Christensen, Bingham, Chugg, Packard and juniors Bryant Beus, Dallin Pingree and Darin Sagapolu, who's got great speed. Hadley, junior Parker Wayment and senior Jesus Perez will also see playing time in the secondary.
The Wolves' placekicker will be junior Hunter Behm, who's already got plenty of experience, while Shaw will handle the punting chores.
Fremont's proud program, which played for the 5A state championship in both 2010 and 2011, will face a pair of powerful opponents in Jordan and Brighton to start the season.
Bosgieter is hoping his team's willingness to work so hard all summer long will pay immediate dividends.
"They're all in," he said of his players. "They've done everything we've asked them to do. And if they could just get rewarded out of the gate, man, it'd be awesome. It would just verify that, hey, all the hard work paid off. We've tried to preach to them that there are no guarantees, but there sure is if you don't do the work — that's where the guarantee lies."
He figures that the other teams in Region 1 are all aiming at earning the same reward this year, so picking a favorite is difficult to do.
"I know Layton's gonna be better," Bosgieter said. "Weber's got some good kids coming back; Northridge and Syracuse have always got good athletes; and Davis High has a new head coach but has that great tradition.
"So who knows? You try and take what teams have got coming back from last year and try to gauge what you see from them in the summer.
"My concern is us getting better every day," he said. "But I'll tell you what. With this group of kids, I love coming to work here every day and our whole coaching staff does. I've enjoyed this summer as much as any summer since I've been coaching."
Now, he has high hopes he'll enjoy the upcoming season just as much.
Fremont Silver Wolves at a glance
Coach: Kory Bosgieter begins his seventh season at the school and has a record of 32-35 with back-to-back 5A state finals appearances in 2010 and 2011. In 16 years as a high school head coach, the former Bonneville High and Weber State player has compiled an overall record of 81-76. He guided Weber High to a state championship in 1999.
Offense
(7 returning starters; multiple formations)
Justin Shaw is the returning starter at quarterback, and he threw for 2,123 yards and 12 touchdowns and ran for five more TDs last year. His favorite target, tight end Paxton Merrill, also returns after catching 63 passes for 828 yards and nine touchdowns last year. Running back Cole Bingham is a three-year starter, and sophomore running back Austin Freeman displays plenty of promise for a rushing attack that struggled in 2013. Slotbacks Haze Hadley and Caleb Ingram also provide potent weapons, while Nate Wadsworth, a three-year starter, anchors a young offensive line that is expected to be much-improved. If they can improve their running game, the Wolves should be able to generate more point production from an offense that averaged just 14 points per game last year and scored more than that only three times in 10 games.
Defense
(9 returning starters; 4-3-4 formation)
Caleb Ingram leads a linebacker corps that is the strength of Fremont's defense, with Braxton Hale, Owen Toone, Brantzen Romander and Kameron Garcia forming a formidable group. Nate Wadsworth, Ryan Grange, Kole Calvert and Paxton Merrill head up the D-line, with Bowen Koenig, Kohl Christensen, Cole Bingham and Cameron Chugg spearheading the secondary for a defense that, with nine returning starters from a year ago, should be considerably stronger than it was in 2013, when the Wolves gave up more than 30 points to five opponents.
Coaches preseason Region 1 straw poll: Fifth
Deseret News Region 1 prediction: Fourth
Bottom line: The Silver Wolves have plenty of experience returning on both sides of the ball, and they'll be eager to avenge heartbreaking defeats like their last-second loss to Roy and a triple-overtime thriller they lost to Layton. They begin the season with three very tough challenges — at home against Jordan and then on the road at Brighton and at Roy — before jumping into Region 1 play with a home game against Layton. Fremont coach Kory Bosgieter greatly enjoys his team's hard work, sacrifice, dedication and high-quality character and hopes that those admirable attributes will pay off in the win column. If the Wolves can get through their challenging early-season schedule with minimal damage and begin building some confidence, there could be a tremendous turnaround in Fremont's football fortunes this fall from where they finished a year ago.
....
Fremont coaching history
2008-current — Kory Bosgieter (32-35)
1994-2007 — Blaine Monkres (101-59)
....
Deseret News MVPs the past 10 years
2011 — Nick Vigil, RB
1
comment on this story
Deseret News First Team all-staters the past 10 years
2012 — Tucker Zanone, OL
2011 — Luke Hollingsworth, DL
2011 — Jordan Preator, DB
2011 — Rowdy Stucki, DB
2010 — Nick Vigil, RB
2010 — Jake Gallegos, DL
2006 — JC Oram, OL
2006 — Joe Ridenour, LB
2005 — Austin Raught, WR
2005 — Walker Pebley, OL
2004 — Joel Hancock, QB
2004 — Austin Raught, WR
2004 — Trevor Higley, WR
To view second team and honorable mention all-staters through the years, check out the Deseret News All-State Archives.
EMAIL: rhollis@desnews.com