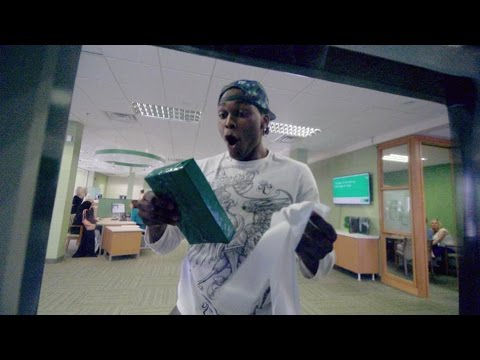 View 6 Items

It was customer appreciation day at TD Canada Trust, and the event included more than muffins and donuts.
On July 24, four TD branches across Canada turned their ATMs into "Automated Thanking Machines."
Several loyal customers were selected and asked to come to the branch to participate in a focus group regarding a new ATM feature, Marketingmag.ca reported.
But as soon as these customers approached the machine, they were shocked to find personalized gifts, such as trips to Disneyland, flowers, baseball paraphernalia and thank you cards. TD Canada posted a video on YouTube of the different interactions, which at the time of publication had more than 3 million views.
More than 1,000 other TD branches across Canada participated in customer appreciation day by handing out $20 bills to everyone who entered their branches.
The Clean Cut is a daily feature that highlights family-friendly videos.