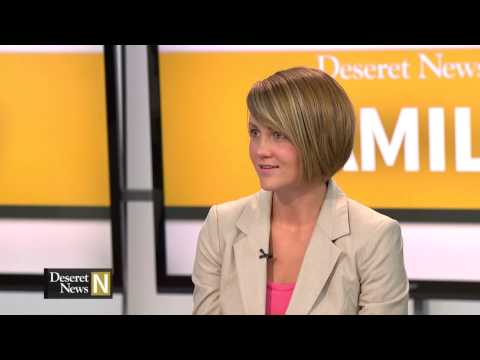 View 4 Items



This week's 'Deseret News National Edition' features a discussion about the propaganda wars surrounding the Hobby Lobby ruling, insight into adolescent depression and a story about an Ethiopian boy who lived in a tree but now has a new life in America, thanks to a mother's love.
Segment 1
The propaganda wars that have ensued following the U.S. Supreme Court's ruling in the Hobby Lobby case show no signs of abating. Eric Baxter, senior counsel for the Becket Fund for Religious Liberty which represented Hobby Lobby before the high court, discusses interpretations of the ruling and the possible impact the Hobby Lobby ruling could have on pending religious freedom cases.
The World Health Organization has identified depression to be the No. 1 cause of illness and disability in adolescents worldwide. Christi Fujinami was only 13 when she was diagnosed with depression and spent five months in an inpatient treatment center. She shares her experience living with mental illness.
Segment 2
This week's Moneywise segment focuses on your eyes, your shades, and your pocketbook. The big question is, can you spend as little as $2 to save your eyes from the sun? Debbie Dujanovic finds out.
Segment 3
Technology is revolutionizing treatment for mental health, trauma and disease. Candice Madsen visits USC's Institute for Creative Technologies in Los Angeles to meet a virtual human and see how customized video games are helping people with rehab.
A boy who grew up alone on the streets of Ethiopia has just begun a new life in America. He overcame all kinds of obstacles to get here and finally has the one thing he always wanted — a family. See how a friend and a stranger helped give him a new life. For more information about Hope for the Hopeless and how you can help orphans in Ethiopia visit http://www.hope4hopeless.org/.
The Deseret News National Edition highlights Deseret News content centered around six areas of editorial emphasis: family, faith in the community, excellence in education, values in media and culture and causes related to helping the poor and financial responsibility. Each week, the program goes in-depth on these topics and brings insights from voices from around the country.