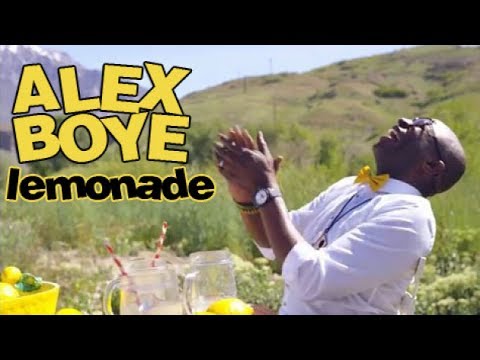 View 10 Items

Singer Alex Boye released a new single and music video Tuesday about the importance of optimism.
The song, titled "Lemonade," is based on the proverbial phrase, "When life gives you lemons, make lemonade." Boye begins the song by noting that while life can be challenging, he can choose to "be bitter" or "be better."
In the video description, Boye explained that the song was inspired by one of his favorite quotes from author James Allen: "Cease your complaining and fretting. The cause is in yourself, and where the cause is, there is the remedy. ... Alter your outlook on life, and your outward life will alter."
This counsel resonated with Boye, who found himself waiting for his circumstances to make him happy.
"I would always be waiting for something amazing to happen to me before I felt good about myself. 'If I get that raise, THEN life would be amazing, or if I found the right spouse, or if I get that record deal, or if I win that contest, or got the new car, THEN things would be amazing.' I was living in the future and NOT enjoying the PRESENT," Boye posted online.
"I'm learning now that when bad things happen out of our control, it can either leave us bitter or better for going through it. I once heard someone say, 'Life can truly be bittersweet. But whatever you bring attention to expands, so choose wisely.' "
The music video was filmed in locations throughout Provo, and at the time of publication it had more than 4,000 views.