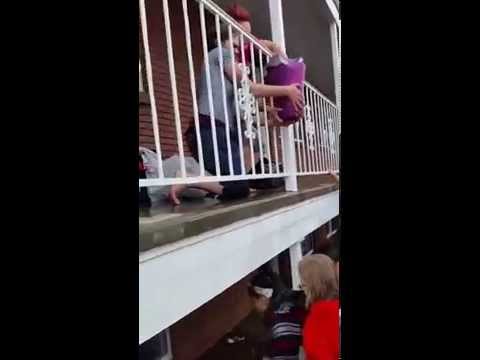 View 5 Items


REXBURG, Idaho — Heavy thunderstorms resulted in close to 2 inches of rain and severe flooding throughout Rexburg and Madison County Tuesday evening.
The National Weather Service issued a flood advisory at 5:59 p.m. for Madison County, extending it until 9:45 p.m. Tuesday, the Rexburg Standard Journal reported. Rexburg police shut down areas of Main Street due to the storm.
Pictures and videos of the storm posted to social media sites suggest that flooding has occurred in at least one building on the campus of Brigham Young University–Idaho. Other videos and pictures have shown damage to the lower levels of several apartment buildings.
BYU-Idaho announced Tuesday night via its Facebook page that classes will still be held tomorrow.
"Campus will re-open tomorrow morning for regularly scheduled Wednesday classes," according to the Facebook post.
"However, the Smith Building will be closed and all classes scheduled for tomorrow in that building are canceled. The Smith Building's status will be assessed during the day, with more information to be announced tomorrow afternoon."
More information will be posted as it becomes available.