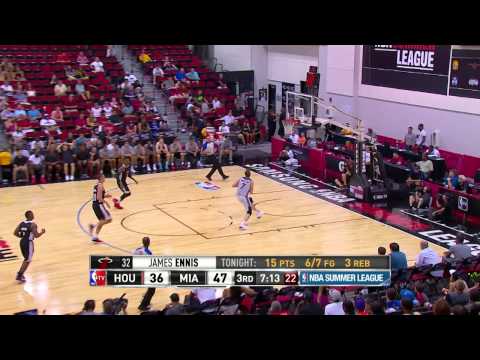 View 2 Items

Justin Hamilton had a second straight big game on offense as the Miami Heat defeated the Houston Rockets 92-81 in NBA Las Vegas Summer League play on Saturday.
2
comments on this story
The former Lone Peak High star scored a team-high 21 points to pace the Heat, who also played in the Orlando Summer League. Hamilton started at center for Miami and hit 9 of 12 shots from the field, including his only 3-point attempt. He also made 2 of 4 free throws and had three assists.
Hamilton had a big night on the defensive side as well, adding seven rebounds, five blocked shots and a steal.
This comes one day after he scored 20 points in the Heat's final contest in Orlando on Friday, a loss to Oklahoma City. In that game, Hamilton also had seven rebounds and two assists.
In six Summer League games thus far, Hamilton has scored in double figures five times. He finished the 2013-14 NBA season on the Heat roster.
Miami next faces the L.A. Clippers on Monday.
Email: bjudd@deseretnews.com; Twitter: @brandonljudd