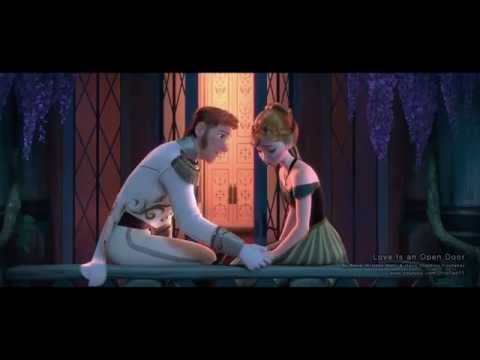 View 11 Items
YouTube



I'm excited to sing with 360 voices and a 100-piece orchestra in a 21,000-seat venue. That is unlike anything else I've ever experienced, and I'm hoping to really take that in and enjoy it.

—Santino Fontana
After playing Prince Topher in the ultimate fairy tale story of "Rodgers + Hammerstein's Cinderella" on Broadway and Prince Hans in Disney's runaway hit "Frozen," Santino Fontana knows a thing or two about princely behavior.
"A prince puts everyone else before himself, and there's a sense of responsibility in looking out for others," he said. "Becoming a prince in real life is completely dependent on experience and behavior and upbringing. The only thing that makes a prince a prince is that his parents are king and queen."
Does he consider himself a prince?
"No, no, not at all," Fontana said. "No."
The acclaimed actor will bring his royal voice to the Mormon Tabernacle Choir and Orchestra at Temple Square's Pioneer Day concerts, titled "A Summer Celebration of Song," July 18-19.
"I'm excited to sing with 360 voices and a 100-piece orchestra in a 21,000-seat venue," Fontana said in a Deseret News interview. "That is unlike anything else I've ever experienced, and I'm hoping to really take that in and enjoy it."
He consulted Broadway darling Rebecca Luker, who sang with the choir in a previous concert, for her advice on this highly unique performance experience.
"She said, 'It will be a once-in-a-lifetime experience,' and 'Enjoy it,' " Fontana said. "To have a wall of sound behind you — I have no idea what it's going to be like, but I'm excited to experience it."
Hailed for his "mellifluous singing" by New York magazine, Fontana has been wildly successful in Broadway musicals, including originating the role of Tony in "Billy Elliot" and his Broadway debut in Stephen Sondheim's "Sunday in the Park with George." But after playing the young Moss Hart in the recent "Act One" (to be televised by PBS), Algernon in "The Importance of Being Earnest" and Stanley Jerome in "Brighton Beach Memoirs," he is equally praised for his dramatic roles.
"It didn't happen accidentally," he said. "I knew that I wanted to do a lot of different things. I really passionately and, some would say, obsessively sought out what do I need to know to be in a Shakespeare play and also sing a Rodgers and Hammerstein song on Broadway. And I've been very lucky and blessed to be able to do the things that I have and hope to be able to continue."
His quest toward the "no-one-knowing-who-I-am-when-I-walk-out thing" began while he was in the University of Minnesota/Guthrie Theater BFA Actor Training Program.
"I had a great mentor in college who helped shape me to be the actor and performer and artist that I want to be," Fontana said. "He always said, 'Don't limit yourself, because other people are going to try, so you don't need to worry about it. Just do what you want to do, and don't look back and don't try to define it.' "
And this cross-disciplinary challenge is something he greatly enjoys.
"I like to keep myself on my toes; I like to mix it up," Fontana said. "I'm in the middle of shooting a movie right now. That is a completely different experience. I'm rehearsing my lyrics that I'll be singing in Utah in between takes. It's a completely different muscle for each, but that's what makes it fun, to be able to stretch."
If you go ...
What: "A Summer Celebration of Song," Mormon Tabernacle Choir and Orchestra at Temple Square with special guest Santino Fontana
When: July 18-19, 8 p.m.
Where: LDS Conference Center, 60 W. North Temple
How much: Free, tickets required
Website: lds.org/church/events/temple-square-events/2014-pioneer-day-concert
Note: Tickets are sold out, but a standby line for the performances will form each evening at the north gate on Temple Square.