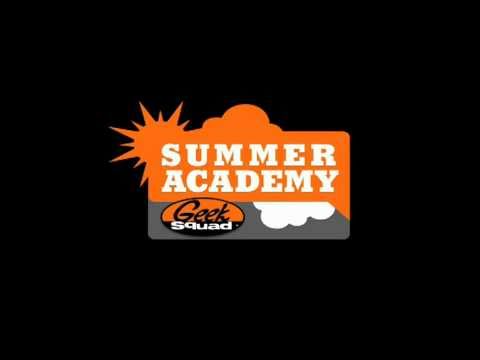 View 3 Items
YouTube

Junior Achievement of Utah and Best Buy's Geek Squad are seeking to introduce the younger generation to the world of programming, robotics, digital film production and 3-D printing, among other things, at this year's Geek Squad Academy in Salt Lake City.
"It's a technology camp used to try to spark an interest in our young people in technology, and it really does that, because they just make it fun," said Becky Harding of Junior Achievement of Utah. "The message that I want to get across is just how fun it is. There are a ton of activities and the kids don't get bored — it's all hands-on."
Geek Squad Academy began in 2007 with the goal of helping young women become involved in technology fields. Since then, the program has expanded to include both boys and girls, and it has grown from one camp in Chicago to camps in more than 70 cities.
This year's Salt Lake Geek Squad Academy will be held at Junior Achievement City on the fourth floor of the Discovery Gateway children's museum, July 15-16, from 9 a.m. to 4 p.m.
Harding said the Geek Squad will be shipping in more than $250,000 worth of equipment for the camp, including a 3-D printer, and students will be working on projects ranging from music mixing to programming.
The event is open to students between the ages of 9 and 14. Registration for the event costs $55, which covers the cost of classes, a T-shirt, lunch both days, a backpack and a hard drive loaded with all the projects explored during the event.
There are currently 30 spots available for interested students. To register, go to ja-utah.org. Registration must be completed by Thursday of this week in order to participate.
"We're really trying to encourage parents to sign their daughters up. The numbers are three-to-one, boys to girls," Harding said. "That's really what the summer academy program was started to do — to get women interested in these fields. We'd love to have more girls, but we'd love to have anyone."
A recent survey by the National Center for Education Statistics showed that the 16 percent of college graduates with degrees in science, technology, engineering, math or the STEM disciplines made an average of $65,000 a year compared to the $49,500 made by graduates with degrees in other fields, the Associated Press reported Tuesday.