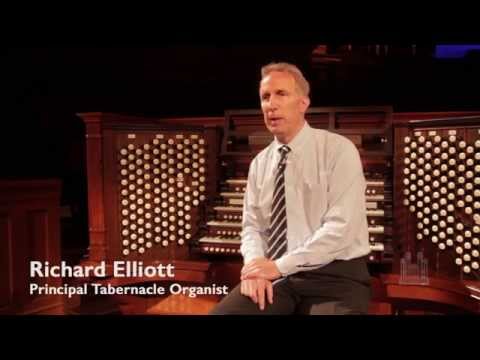 View 6 Items

Richard Elliot, the current organist for the Mormon Tabernacle Choir, recently related the story of Helen Keller's visit to Salt Lake City in 1941.
"There's a story about Helen Keller visiting the Tabernacle in the early 1940s. She was here to receive a Braille copy of the Book of Mormon, and while she was here, they invited her to address the crowd here in the Tabernacle the next evening," Elliot said in a video posted to the Mormon Tabernacle Choir's YouTube channel Tuesday.
"At the end of her address, she actually turned to the president of the church and said, 'I have a favor to ask of you.' So he came running up to the pulpit, and she said, 'I would like to hear your famous hymn about the Mormon pioneers.' "
President Heber J. Grant led Keller, who was deaf and blind, to the organ. She placed her hands on top of it, so she could fee the vibrations as the organist played "Come, Come Ye Saints."
Renowned LDS poet Emma Lou Thayne was present at the Tabernacle that night, Elliot explained, and later recounted that she saw Keller begin to cry as the music played.
This same account, along with other facts about the Tabernacle, was also shared during a C-Span video published in June.
Email: spetersen@deseretnews.com | Twitter: @Sarah_DNews