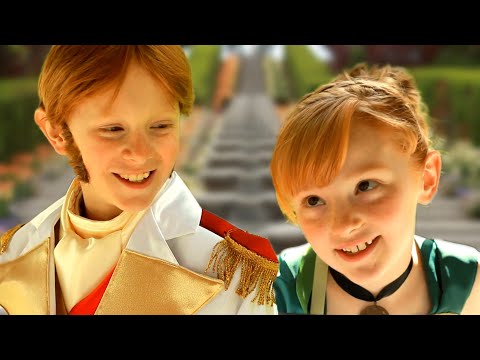 View 17 Items



Robbie Bagley and his family love to act and sing, and now millions of people know it.
The family from Riverton has created four music videos based on the Disney movie "Frozen," which since being released in November 2013 has become the highest-grossing original animated feature of all time.
For this group of young actors and musicians, a fun family project has quickly become a YouTube phenomenon.
"It's so cool," Bagley, 22, said. "I never thought it would happen this fast."
After the release of "Frozen," Bagley and his mother, Jeane Bourne, began to talk about the resemblance that his sister Mia, 8, had to the character Anna. They came up with the idea to feature Mia and older sister Ariana, 14, in a music video of "Do You Want to Build a Snowman?"
"We just thought, 'Let's just try it,' " Bagley said.
Each family member helped with the production, pulling together items they had around the house. Bourne created a costume for Mia from the scraps in her sewing kit. Bagley handled the recording and audio. To record Mia, they used a microphone from the video game "Rock Band," free software on Garage Band, and a "pop filter" constructed from a hanger and some nylon tights, Bagley said.
"It's crazy; we really are doing it with nothing," Bourne said. "But we've just been amazed with how things have turned out. Much better, really, than we expected."
On March 15, they posted the video on YouTube and it quickly began to gain attention. Now, three months later, the video has more than 46 million views.
"We were shocked; still shocked," Bourne said. "We never imagined that it would get this big."
After the success of their first video, Bagley and Bourne decided to act on the idea they previously had to film a music video for "Love Is an Open Door." This time, they decided to use Mia and her older brother Anson, 11.
Since the family had received some money from the success of their first production, they put it toward creating better costumes. They also chose to film at Thanksgiving Point in Lehi, where they tried to make their re-creation as similar to the animation as possible.
"Robbie's got a really good eye," Bourne said. "'... We were in a completely different place and we were like, 'OK, we don't have a castle and we don't have a tower or a lighthouse.' We just didn't have those things, but Robbie is really good at creating a story."
"Love Is an Open Door" was posted to YouTube on May 22 and already has more than 14 million views.
Bagley attributes the family's success to his talented brothers and sisters.
"They love to be involved, but we really have some of the best actors available," Bagley said. "We were filming like seven hours a day for two days for 'Do You Want to Build a Snowman?' and Mia was just a trouper. She never complains. She'd go right into the character when we needed her to and then she'd just relax. She's very professional, and same with Anson doing 'Love Is an Open Door,' where we were walking around Thanksgiving Point for hours."
Bourne says the best part is that it's a fun activity for the entire family to do together.
"For me, I just love that it's a family project," Bourne said. "It's just so fun to work as a family and really have everyone involved."
"My crew is my family and best friends," Bagley said. "It's a dream job."
Two other music videos have also been posted by Bagley and his family, one featuring Bagley himself. "In Summer" was put online June 24.
Bagley said they are planning to tackle "Let It Go," featuring his sister Camery, this winter when they can film in the snow. This summer, however, the family plans to move on to another recent Disney hit, "Tangled," in hopes of filming videos for "At Last I See the Light" and possibly "I Have a Dream."
"It's just something fun that we do," Bourne said. "Like, if one of them won a soccer game, you'd say, 'Great job,' and move on to the next project, but of course I'm proud. I just love that everyone is working on it together."