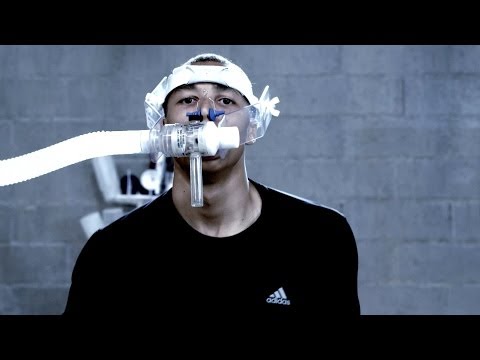 View 9 Items


SALT LAKE CITY — Luck wasn't on the Utah Jazz's side in the NBA draft lottery last month.
That changed Thursday.
Even though the Jazz came into this draft with an enticing top-five pick — along with the 23rd and 35th selections — it was the common assumption that they were on the outside looking in at the most-hyped players.
It seemed Jabari Parker, Andrew Wiggins, Dante Exum and perhaps even intriguing-but-injured Joel Embiid would be off the board before their turn to pick came around.
That also changed Thursday.
After being unable to pull off a trade with Cleveland to pick up Parker as hoped, the Jazz's fortunes improved immensely as the four slots ahead of them were filled by Wiggins, Parker, Embiid and — surprise! — Aaron Gordon.
That made the selection of Exum, the quick Australian combo guard who had been projected as a possible top-three selection, a no-brainer.
The Jazz were pleasantly surprised later in the first round when Duke small forward Rodney Hood, the ACC's top 3-point shooter, slipped to them at No. 23.
Two picks. Two players quickly snatched up in positions lower than they were listed on the draft board in the Jazz's war room.
All things considered, this draft haul turned out to be a best-case scenario for a Jazz team that endured a rough, 25-win rebuilding season and grimaced as lottery-lucky Cleveland leapfrogged them in the draft order in May.
Although some around the Jazz expressed their thrill, describing the organization as being "very happy" and calling Thursday a "great night," Jazz general manager Dennis Lindsey took a more measured approach.
"I'm not really that concerned about winning the press conference and the emotion," Lindsey told reporters at Zions Bank Basketball Center moments after the Jazz wrapped up their draft duties. "I want the fans and you guys to be exited about what we did, and I think we did some solid things. But, really, the valuation will be years from now on how Dante develops and how Rodney contributes."
Though they ended up being drafted lower than expected, both Exum and Hood expressed excitement at being selected by the Jazz.
Exum, who turns 19 on July 13, said he's excited about Utah's "rich history and a good team culture" and, yes, about recently hired Jazz coach Quin Snyder, whom he had a brief chat with and called "the new head coach who's a point guard."
The 6-foot-6 guard was considered the International Man of Mystery coming into the draft because he didn't have a lot of experience playing against top-level talent outside of a few international competitions.
But Exum's potential as a multiple threat in the backcourt had some teams consider selecting him in the first picks.
"I just want to come in and try to help be a leader of the team," Exum said during an interview from Barclays Center in Brooklyn. "I know I'm young, but I want to come in and establish that. As a point guard, (I'll) try and be that guy people can turn to and rely on."
Incidentally, one of the first people to congratulate Exum and welcome him to the Jazz organization was Utah point guard Trey Burke, who was a guest of honor at the draft.
"I think the exciting thing about Dante specifically is he has the speed to play guard, he has the size and length to play wing," Lindsey said. "We'll let nature take its course. … He's coming in behind two great guards (in) Burke and (Alec) Burks. I think in time he'll be a good contributor."
The son of former North Carolina basketball player Cecil Exum, the Australian averaged 18.6 points, 3.8 assists and 3.6 rebounds for the national team. The athletic talent really caught the eye of NBA scouts, including from the Jazz, when he tore it up at the Nike Hoop Summit during his high school playing days.
Lindsey cautions that Exum will have a learning curve because of his youth, but the Jazz are optimistic he'll improve his shooting touch and work his way into becoming a two-way player. Utah is also confident he'll be able to play point guard and shooting guard in a combination with Burke and Burks.
"Dante's in store for an NBA introduction on how quick and how fast and how violent NBA basketball will be," Lindsey said. "We 're confident over time that with his makeup and work ethic, he'll be a good player."
Exum and Hood will both fly to Utah from New York for an introductory press conference Friday afternoon before embarking on a whirlwind couple of weeks that will lead up to the Las Vegas Summer League next month.
"I've heard it's a beautiful place," Exum said of Utah.
Though Exum didn't work out for the Jazz, thinking that he'd be gone by the fifth pick, Utah brass were impressed with his demeanor and attitude when the organization interviewed him in May at the NBA Draft Combine in Chicago.
Some have compared his game to Penny Hardaway, but Exum said he's got his own style.
"I honestly don't think I resemble anyone," he said, adding that his speed and ability to push the ball are among his strengths. "I'm a very unique player."
In Hood, the Jazz drafted a 6-8 small forward who averaged 16.1 points and shot 42 percent from 3-point range with Duke last season after transferring from Mississippi State.
Hood said he admiringly watched Al Jefferson play in high school in Mississippi and even played against Jazz center Derrick Favors as a teen.
"I'm excited to be a part of the organization," Hood said after Utah used a pick acquired in last offseason's trade with Golden State to pick him up. "It still hasn't hit me yet, but I'm very excited."
48
comments on this story
With their 35th pick, the Jazz considered drafting a player they could either stash away for the future overseas or in the D-League, but they ended up selecting Tennessee big Jarnell Stokes for Memphis. In exchange, Utah will get the Grizzlies' 2016 second-round pick.
Lindsey admitted the Jazz tried to move up in the draft — and were tempted to do more wheeling and dealing — but ultimately stayed at the No. 5 spot. He vehemently denied that the Jazz attempted to trade Favors (although he didn't mention him by name) and called such reports "wildly inaccurate."
@utahjazz Glad to be apart of a great franchise. #utahjazz #thedream

— Dant Exum (@daanteee) June 27, 2014
Great night for @cbairstow41 and Australian basketball (@BasketballAus). Congrats man!

— Dant Exum (@daanteee) June 27, 2014
EMAIL: jody@desnews.com
TWITTER: DJJazzyJody