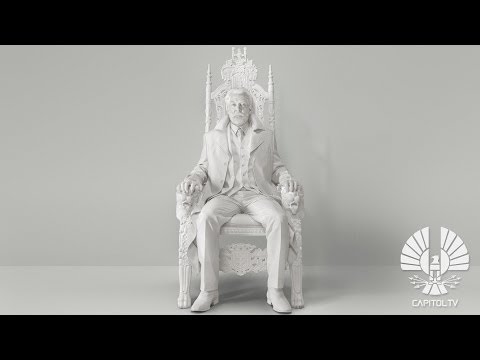 View 2 Items

The first promo for "Mockingjay — Part 1," the third film in the "Hunger Games" series, was released Wednesday.
The minute-long teaser shows President Snow giving a speech to Panem via Capitol TV, where he describes the districts in Panem as parts of one body, with the capital as its heart.
Comment on this story
"Your hard work feeds us, and in return, we feed and protect you," Snow says in the promo. "But if you resist the system, you'll starve yourself. If you fight against it, it is you who will bleed."
As Snow speaks to his country, Peeta Mellark stands faithfully by his side, revealing to movie fans a piece of what happens after he separates from Katniss at the end of "Catching Fire."
Snow concludes his speech with the mantra "Panem today, Panem tomorrow, Panem forever."
The film is set to release Nov. 21, with "Mockingjay — Part 2" scheduled for November 2015.
Megan Marsden Christensen writes for the Faith and Family sections. She recently graduated from BYU-Idaho with a bachelor's degree in communication.