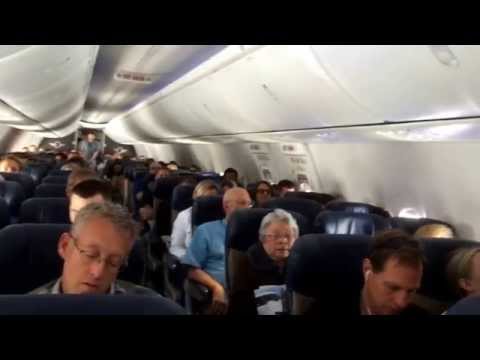 View 38 Items
YouTube

I still think we had some better way to honor those boys that are under the crosses. I appreciate what everybody's doing, but I feel guilty in a way because these guys gave their all. I didn't give my all. I gave everything I could but not my all.

—Casey De Jong, veteran
WASHINGTON — Army veteran Quentin Murdock sat in a wheelchair pondering the 4,048 gold stars on a wall at the World War II Memorial.
Each one represents 100 dead or missing service men and women from the war.
"I knew some of them," the 95-year-old St. George man said.
A rifle platoon leader, Murdock fought in northern Africa and Italy. He landed on Omaha Beach in Normandy on D-Day. He was a prisoner of war for a short time. He earned the Bronze and Silver stars.
"It's kind of hard to keep from crying because it's quite emotional to me because I seen so many of our people die," he said Tuesday. "I could have been killed lots of times, but someone saved me."
Murdock was among 24 World War II and Korean War veterans — 23 men, one woman — to make the cross-country trek to the nation's capital on the Utah Honor Flight. About 250 Utah veterans have made the journey in the program that operates solely on private donations.
In addition to the World War II Memorial, the veterans visited the Air Force and Marine memorials and Arlington National Cemetery. A guardian, typically a son or daughter or grandchild, accompanied each one. The trip allows family members to hear some of their war stories for perhaps the first time.
"They're very quiet and very humble," said Utah Honor Flight team leader Judy Lemmons. "They just came back and went to work."
But, she said, seeing the memorial seems to transform them.
"They turn into 17- and 18-year-old soldiers again. It's remarkable," said Lemmons, who has been on more than a dozen honor flights.
Kathie Johnson always wanted to take her father, Casey De Jong, to visit Washington but due to his health she couldn't manage it on her own. Honor Flight made it possible.
"It's like a dream come true for me," she said. "I wouldn't have tried it any other way."
De Jong, of Salt Lake City, said he felt humbled and thankful as he sat between the granite pavilions that anchor each end of the memorial. He joined the Navy at age 18 and was in the second wave on the assault of Iwo Jima. He watched men bleed to death in front of him.
"I still think we had some better way to honor those boys that are under the crosses," he said. "I appreciate what everybody's doing, but I feel guilty in a way because these guys gave their all. I didn't give my all. I gave everything I could but not my all."
The veterans never sought praise after returning from war, but they couldn't avoid it as they toured the memorial built to them and for them along with other Washington memorials while they wore blue Honor Flight T-shirts and caps.
Strangers stopped to shake their hands and thank them for their service. Men and women in uniform saluted and shouted "Oorah." Young people on school trips stood and applauded them.
Jana Hunstad, a teacher from Bakersfield, California, had her eighth-graders line up and shake the hand of each veteran. She said she wanted her migrant students to recognize their service and learn what the country is all about.
"We shook their hands because it's like an honor seeing them. It brings tears of happiness and joy. They did all that for us. It's just amazing seeing them, seeing how they risked their own lives for us," said student Jaqueline Hernandez.
Lewis Whittaker, 87, who served on a Navy minesweeper in the South China Sea, appreciated the kind gestures, saying it was the highlight of the trip.
"The congratulated us for our service. That is something that no one has ever done before, to thank me for what we went through in World War II," he said.
The whirlwind tour started Monday morning with a rousing sendoff at the Utah Air National Guard post. A brass quintet played patriotic songs while family members cheered and waved flags as the veterans walked a red carpet to a bus that took them to the Salt Lake City International Airport.
The Utah Pipe Band greeted them at the terminal and led a stirring procession of wheelchairs to the departure gate. Airline passengers stood and clapped for them along the way.
During the flight, trip organizers surprised the veterans with a "mail call," delivering letters from children, grandchildren and great-grandchildren. They then asked everyone on the plane to join them in singing "God Bless America."
At an evening banquet, the veterans received replica World War II victory medals. Only one of the 24 received the real medal after returning home from the war. Utah Honor Flight team leader Mike Turner said of the 16 million men and women who served, only about 800,000 veterans were ever presented the award.
More information about Utah Honor Flight and how to make donations is available at www.utahhonorflight.org.
Email: romboy@deseretnews.com, Twitter: dennisromboy