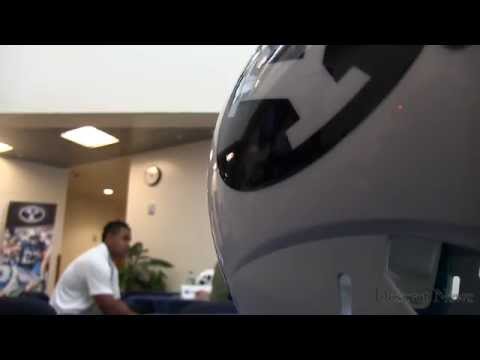 View 2 Items

I feel like we want to be the best team we can be and be like the best team in the world — or in the nation

—BYU running back Jamaal WIlliams
PROVO — In May, both the ACC and SEC decided to not count BYU football as a "Power 5" opponent.
More recent, ESPN reported Big 12 officials added they will not seek expansion in the conference — once again leaving BYU in the dust in the evolving FBS playoff format.
BYU will still play the likes of Texas, Virginia and Cal this year and BYU athletic director Tom Holmoe hinted early in BYU's Media Day on Monday that BYU will face more elite opponents down the road — more than already scheduled for future years.
The overwhelming message from players Monday was the team had extra motivation sparked by those calling the Cougars an inferior opponent.
"You have to have a chip on your shoulder," BYU wide receiver Mitch Mathews said. "If you don't, I don't know who you're playing for and I don't know what sport you're playing. Everybody has a chip on their shoulder anyways. I think maybe this year it's added."
Running back Jamaal Williams added that he also believed there was a chip on the team's shoulder, but it hasn't altered any goals for the season.
"I feel like we want to be the best team we can be and be like the best team in the world — or in the nation," Williams said. "We just want to improve from last year, but still win every game. We want to (beat) Texas, UCF, Boise — all the games that are big to us."
However, players like quarterback Taysom Hill added it's something the team doesn't pay too much attention to.
"It's something I don't get caught up in thinking," Hill said. "Regardless of what the press or the media is saying about us a school or talent level, we're going to go out there and work as hard as we can to win every possible game that we can."
Check out the video above for more quotes from BYU players.