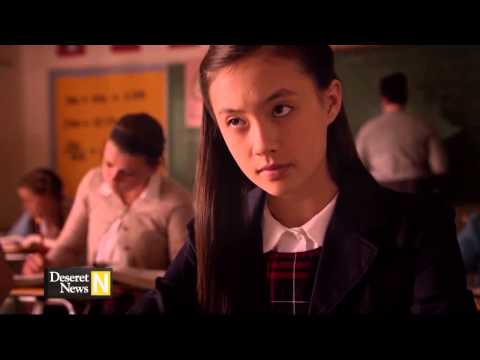 View 4 Items



This week's Deseret News National Edition looks at faith films in Hollywood, calls for tighter scrutiny of toxins found in homes and highlights toys encouraging creativity.
Segment 1
Recent hits at the box office have sent Hollywood a clear message movie studios need to find more faith. Earlier this month, movie executives, producers and writers gathered for a family entertainment and faith-based summit.
Producer Candice Madsen attended and discovered where this niche movie market is headed.
Segment 2
Calls for tighter scrutiny of environmental toxins found in the homes of most families got a recent boost. The country's largest health care provider, Kaiser Permanente, announced a week ago a ban on chemical flame retardants. Congress is also considering the "Chemicals in Commerce Act," which would amend the outdated Toxic Substance Control Act. Deseret News reporter Lane Anderson explains why experts believe we've gotten carried away with trying to fire-proof our homes.
Segment 3
More and more toy companies are jumping aboard the Maker Movement. The new series of toys offer hints but not instructions, leaving children free to decide what to build or what to do.
Deseret News reporter Lois Collins explains how DIY and STEM are meeting up in a new kind of playtime.
Over the years, there's been a lot made of the rivalry between BYU and the University of Utah. Some bleed blue and others have crimson running through their veins. Mike Headrick found a touching story of a Cougar and a Ute brought together by one heart.
The Deseret News National Edition highlights Deseret News content centered around six areas of editorial emphasis: family, faith in the community, excellence in education, values in media and culture and causes related to helping the poor and financial responsibility. Each week, the program goes in-depth on these topics and brings insights from voices from around the country.