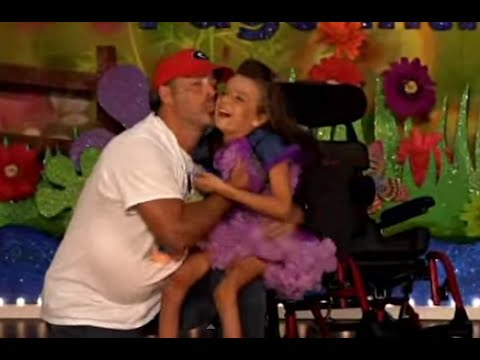 Daddy-daughter dances are often accompanied by tears and tissues, and Mike and McKenzie Carey's performance at a summer pageant is no exception.
McKenzie, 12, has had mitochondrial disease since early childhood and uses a wheelchair to get around.
In a video, Mike dances with McKenzie in her wheelchair to Miley Cyrus' "The Climb," and eventually lifts her out so she can dance in his arms.
The YouTube video was posted June 17 and at time of this publication had more than 329,000 views.