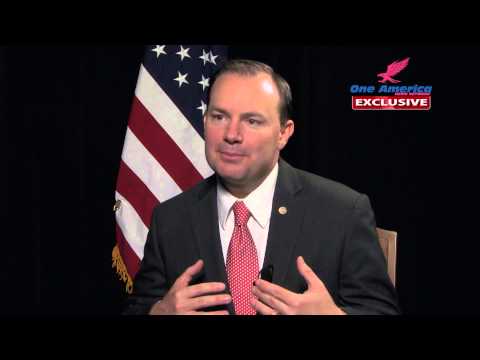 The IRS is seeking to cover up damaging evidence related to the Internal Revenue Service's reported targeting of conservative groups, according to Sen. Mike Lee of Utah.
Numerous emails relating to investigations of the IRS' "improper scrutiny" of tea party groups have been lost, the Associated Press reported Tuesday.
Among the emails lost are those of Lois Lerner, former director of the IRS Exempt Organizing Unit, who reportedly lost the emails due to a computer crash in December of 2011, according to the Associated press.
"This is a sort of 'my dog ate my homework defense,'" Lee told One America News Network. "It doesn't work in third grade and it shouldn't work now."