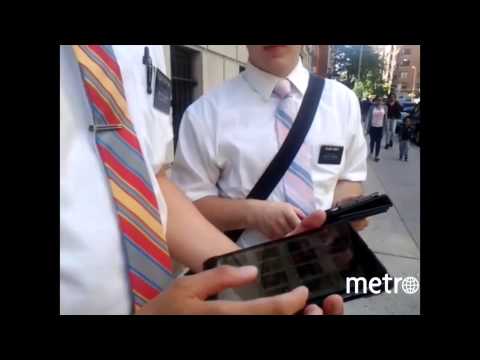 View 2 Items

Elder Hayden Kroff, from Bozeman, Montana, and Elder Tahuahi Berryman, from Mesa, Arizona, were recently featured in the Metro New York edition, discussing their roles as missionaries for The Church of Jesus Christ of Latter-day Saints.
In the article, both missionaries explain the culture shock of coming to New York City as well as the missionary rules and standards.
"The days go by quicker and quicker and when my time comes to go home, it will be very bittersweet," Elder Berryman said. "Everything I've been through on my mission — it will be sad to leave it."
The elders were also filmed in a YouTube clip showing the uses of their iPad minis.
Read more about these elders at Metro.us.
Email: [email protected] | Twitter: @Sarah_DNews