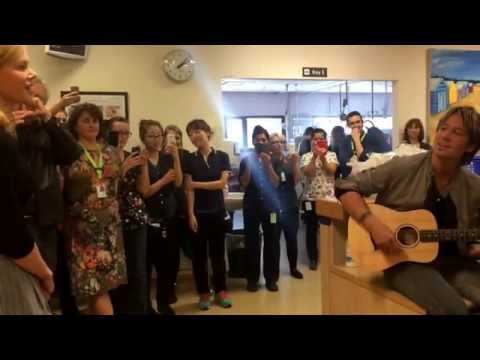 Hollywood couple Keith Urban and Nicole Kidman surprised patients and nurses at a children's hospital in Clayton, Australia, by singing "Amazing Grace" in the neonatal ward.
According to Country Music Nation, Kidman has been paying visits to various hospitals since she became famous.
"It's one of the most important things I do," Kidman told the Sydney Herald Sun.
The two were in Clayton to attend the Swisse Celebrate Life Ball, a fundraising event that raised money for two children's hospitals in the area, according to E! Online.
"Events like the Swisse Celebrate Life Ball ensure that we are able to give to families in need. Even if it is just listening and hugging and showing support, then it's worth it," Kidman said in E! Online.
Urban is scheuled to perform at the USANA amphitheatre Aug. 30 in Salt Lake City as part of his "Raise 'Em Up" tour.
Megan Marsden Christensen writes for the Faith and Family sections. She recently graduated from BYU-Idaho with a bachelor's degree in communication.