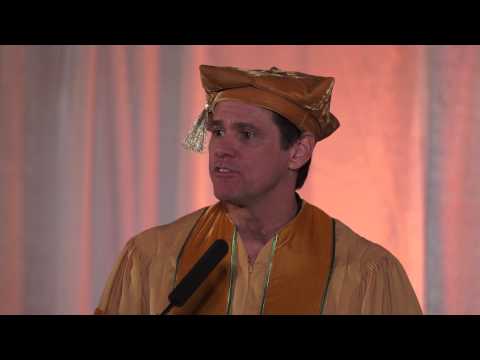 View 2 Items

Famed comedian Jim Carrey recently spoke at the commencement for the Maharishi University of Management. He spoke of his father and the lessons he learned about failing and succeeding in life.
Comment on this story
"My father could have been a great comedian, but he didn't believe that that was possible for him, and so he made a conservative choice," Carrey said. "Instead, he got a safe job as an accountant, and when I was 12 years old, he was let go from that safe job and our family had to do everything we could to survive.
"I learned many great lessons from my father," he continued, "not the least of which is you can fail at what you don't want, so why not take a chance at doing what you love?"
Watch the full video at youtube.com.
Email: hscribner@deseretdigital.com, Twitter: @herbscribner