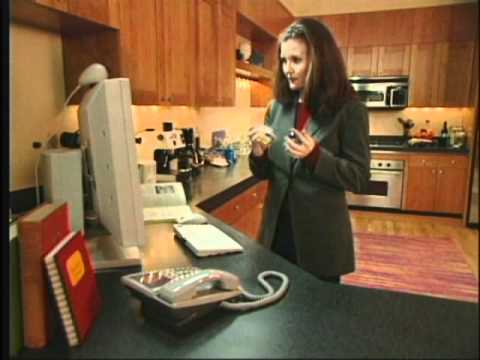 Microsoft did a pretty good job predicting our technological future back in 1999, at least according to Max Nisen at Quartz.
According to Nisen, Microsoft may be "playing catch-up" on some of the more recent trends in the tech industry, such as the increasing importance of mobile devices, but for much of the company's history, he argues, Microsoft was "pretty universally acknowledged as a global leader in technology."
Case in point: In 1999 Microsoft released a video explaining what they expected to be the home of the future, or "smart home," and Nisen thinks the video proves the influential developers at the company via the 1990s were spot-on in some of their predictions.
Nisen connects concepts presented in the video to everything from Siri's voice activated responses to "biometric interfaces" such as newly developed fingerprint-based door locks.
"Back in 1999, the future belonged to Microsoft," The Week's Peter Weber wrote in response to the video. "Now, Microsoft is merely a tech giant competing against everyone from Apple and Google to Nintendo and Facebook."
But as Weber also points out, many of the companies who have worked to dethrone Microsoft have taken on the task of making the "smart home" a reality.
HomeKit, Apple's newest revelation at the World Wide Developer Conference on Monday, is a new device that aims to "enable home automation devices to pair with the iPhone so you can control all of your connected devices from your mobile device," according to PC Magazine.
Although much of what HomeKit is capable of is still a mystery to most consumers (and industry insiders), many anticipate it will push the ideals of the fully integrated smart home to levels not even Microsoft could have imagined.
"If Apple can use the iPhone as a tool to simply unite and control multiple connected devices," PC Magazine's Alex Colon wrote on Tuesday, "it could be just the push the home automation industry really needs to break through to the mainstream."
JJ Feinauer is a web producer for Moneywise and Opinion on DeseretNews.com. Email: jfeinauer@deseretdigital.com, Twitter: jjfeinauer.