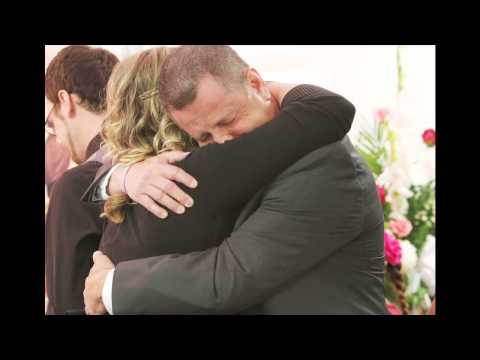 View 21 Items

You could tell that she was here for a purpose, and that purpose is to bring humanity back together.

—Felix the Falcon
Editor's note: Journalists Emilee Eagar and Jeff Allred have followed the life of young Brylee Olson and her fight against an inoperable brain tumor for the past year. Here is their final report
PRICE — Standing at the pulpit, her husband at her side, Lara Olson returned again to that moment in a hospital room when she looked down at her nearly unresponsive daughter cradled in her arms. Her voice was pleading as she said to Brylee, "I don't want you to leave me."
For months, Lara knew something was wrong, but it wasn't until that day last year in March that Brylee was diagnosed with a lethal brain tumor, diffuse intrinsic pontine glioma, or DIPG.
Doctors didn't think she would live more than two weeks.
"You can't leave me with all this guilt," she screamed and pleaded with God. She wanted to prove to God and herself that she could become a better mother. She wanted as much time as he would give her.
"And he gave me that," she said Friday. "He gave me so much more than that. We had the best 14 months of my life."
Brylee died May 19, just two days before her fourth birthday but hundreds of days beyond doctors' expectations.
Lara spoke to members of the Price community who filled an LDS stake center chapel Friday in support of the Olson family — Lara, Cory, and their children Bryker, 5, and Byrklee, 2. They reflected on Brylee's life and battle with cancer, and shared the lessons one young life brought to each of them.
"She was an angel on earth," said the man inside an electric blue falcon costume. Brylee and Felix the Falcon, with the Miracle Mascot Foundation, had been inseparable since her prom in November, part of a bucket list of activities that created the fabric of her short life.
"You could tell that she was here for a purpose, and that purpose is to bring humanity back together."
He said every child with cancer has that purpose.
"Without this type of evil, I guess you would put it, where would the world be?" he questioned. "There would be no reason for people to pull together," Felix said, using only his mascot identity, because that's all Brylee knew.
William Frost, Brylee's great-grandfather, lives in New York and did not get to spend much time with her as she grew up. He did, however, get to watch the changes in his family as they followed Brylee on her journey.
"We've seen them appreciate Brylee and her struggle, and yet her positiveness," he said.
"It's been a wonderful thing to witness."
People from across the state trickled into a small chapel room to say goodbye to Brylee. Her coffin collected items like a sucker from her nurse, a ladybug necklace from her grandfather and a bracelet from her brother.
Janneke Phillips walked up to Brylee's casket in her Smith's uniform. She left her mums as the floral manager at the store to give her last respects to the 3-year-old who touched her life.
"I met Brylee a couple weeks ago," she said as tears began to stream down her cheeks. "She gave me this bracelet and I haven't taken it off."
Tears choked the rest of her words. A gray bracelet, for brain tumor awareness. "Believe for Brylee," it said.
Claudia Mousques hugged Lara and the two women cried together. They met through a Facebook group for moms with children diagnosed with cancer.
She and her husband, Nelson, believe Brylee and their own daughter, and all children with cancer, are here to teach the rest of us.
"It gives me more strength to keep going, day by day," Nelson Mousques said.
"They are perfect children," he said. "They come here, not for them but for everybody else."
Kourtney Herrera stood in the dirt along the procession route with her son, daughter and husband. Her children knew Brylee from the few times she was able to play on the Price youth soccer team.
The children wrote little notes and tied them to the end of the pink balloons they would release as Brylee passed in a horse-drawn carriage.
"We didn't know her that well," Herrera said. "But, if anything, it's made us and other families treasure their children."
Her husband, J.R., said the experience has changed how he lives.
"It makes you think, you don't need to work as much," he said. "You need to spend time with your family."
As the procession made its way to the cemetery, Natasha Rogers stayed back with her three children. She has a daughter who is nearly the same age as Brylee.
She didn't know Brylee or her family but lives near Brylee's grandfather.
"I've seen a lot of people in the community rallying together," she said.
"People that don't even really know (Lara) or her daughter just come and support."
What Rogers has seen in Price gives her hope for humanity.
"There's still a lot of good people out there," she said. "We can be compassionate."
She hugs her children a bit tighter.
A month ago, Lara reflected on the life of her daughter and posted a note on Facebook fearing that, once gone, Brylee would be forgotten.
"I want the people to remember what an impact she's had on the community. And I want people to remember how they feel every time they read her story. And how this three-year-old that has no idea she's touching lives, how amazingly she does touch people's lives and what kind of a spirit she is."
Email: [email protected]