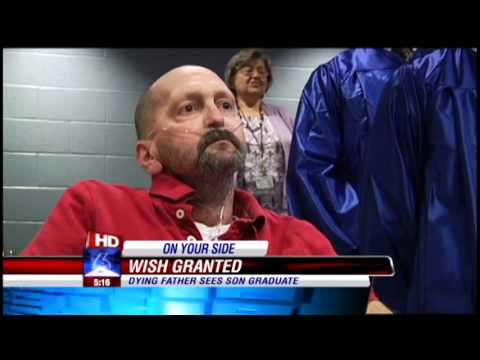 Greg Woods didn't think he'd make it to his son Kyle's high school graduation, but when principal Barbara Snyder heard Woods wasn't expected to live much longer, she agreed to give Kyle his diploma early, according to CNN.
Woods, a resident of Kimberly, Alabama, is in the final stages of chronic obstructive pulmonary disease, so family, friends and classmates organized a special ceremony to honor the Woods family.
"Looking out there and seeing him smile meant more to me than anything, really," Kyle Woods told CNN.
Megan Marsden Christensen is an intern with the Deseret News writing for the Faith & Family section. She recently graduated from BYU-Idaho with a bachelor's degree in communication.