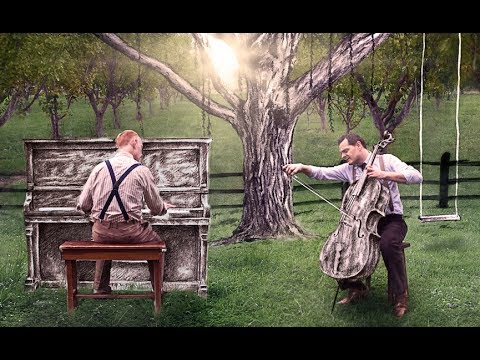 View 7 Items

Thursday night The Piano Guys released a new video covering the One Direction hit "Story of My Life."
The group that usually features mostly footage of Jon Schmidt on piano and Steven Sharp Nelson on the cello took a different approach in their latest video, focusing more on the art of storytelling.
"We determined to do something we've never done before, film a short story and let the music be its soundtrack," The Piano Guys website states.
"A story was written around the music — a story about the life of a tree. And how that tree's life intertwined with the life a young boy who planted its seed — a boy who would grow up under its canopy."
The video was created with the help of AtoZion and YDraw, and as of Friday morning, it had more than 154,000 views.
Many fans expressed their appreciation and love for the music.
"Gentlemen, thank you once again for a beautiful piece of music," Dan Fritz wrote on Facebook. "As always, your music serves as a wonderful escape to a place where I can spend hours at a time. Please continue to do what you do so well!"
Sonja Marie also commented: "This is such a beautiful portrayal of the story of life. I was in tears when lighting took his tree. And again when he gave his wife the cradle. Making it through this life with out some heart ache just can't be done. Loved, loved, loved it. Thank you."
Email: [email protected] | Twitter: @Sarah_DNews