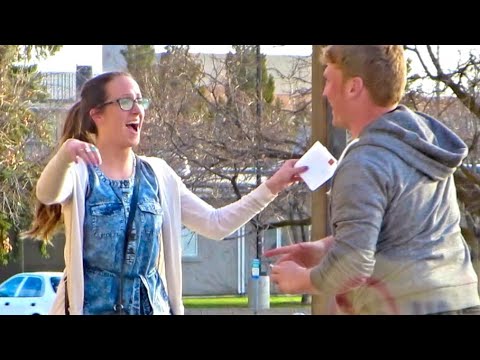 When YouTube sensation Stuart Edge discovered his car had been hit while parked, it was the driver's honesty that paid off.
Edge had just finished filming a video when he found a note on his windshield.
"I tried to pull into the spot next to you, but the person on the left side was parked horribly and in the process I scratched the back left side of your car. Please contact me, and we can get it taken care of," the note said.
4
comments on this story
That's when Edge decided to reward her with cash, but not before pulling a harmless prank.
Edge asked his friend to call the driver, Sydney, so she'd hear a female voice and remain unsuspecting of his motives.
He then met Sydney at Aggie Ice Cream where he offered to give her $200 to pay for the repair of her car.
Sydney's reaction went from grateful to surprised when she found out it was Edge's car she hit.
"I'm worried everyone wants to hit my car now," Edge wrote on his YouTube channel.
The video was posted May 1 and has had more than 1 million views.
Megan Marsden Christensen is an intern with the Deseret News writing for the Faith & Family section. She recently graduated from BYU-Idaho with a bachelor's degree in communication.