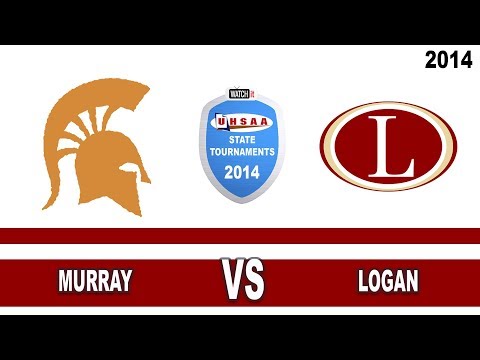 I've got to hand it to these kids for not giving up.

—Logan baseball coach Logan Brown
OREM — When Jake Major got the nod and strolled out to the mound in the seventh inning of Logan's battle against Murray, the inexperienced pitcher looked up and his coach and firmly said, "We are not losing this game with me on the mound."
Major kept his promise to Logan baseball coach Logan Brown, as he helped the Grizzlies out of a late, seventh-inning jam to help preserve the narrow 14-13 victory on the mound.
"I really appreciate a young man that has that kind of determination," Brown said of Major. "You know, you start finding ways to win ball games and it just shows a lot of resiliency on our part."
After tonight's gutsy performance against Murray (16-8, 10-2), there is no denying Logan's (18-10, 12-6) resiliency as a ball club.
After giving up its lead in the fifth and sixth innings, the Grizzlies powered back in the top of the seventh and erupted for seven runs to re-take a 3-run cushion.
"I've got to hand it to these kids for not giving up," Brown said of the win. "We came out quick, got up and we knew it was going to be a game, though. Murray is an excellent ball team."
On perhaps the biggest at-bat of the night, Baylor Mitchell smacked a 3-2, two-out pitch well over the centerfielder's head to keep the inning alive for the Grizzlies.
Jake Gregory then went on to single to bring home two more runs and put the score at 14-11.
The Spartans played small ball in the bottom of the seventh to make a run at the Grizzlies. Murray jumped out an was able to plate two early runs to cut the deficit to just one run, however, Major's determination and grit on the mound was just too much for the home team as Logan held on for the nail-biting, 14-13 victory.
"You know, I don't know," a smiling Brown said when asked if he thought they would win this game. "If you asked the majority of them, we were probably a little bit hesitant. But a few guys got on base (in the last inning), and hey, 17 and 18-year-olds are very resourceful. They are resilient. They probably believed more than we did, but hey, they got it done."
Ryan Love is a full-time student at the University of Utah studying communications, and has been a part-time sportswriter and scoreboarder for the Deseret News since Oct. 2012.
Follow him on Twitter @RLove7724
EMAIL: rlove@deseretnews.com