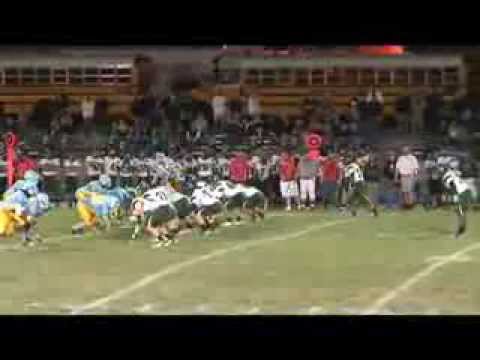 View 4 Items


You want to play for a coach you can relate to and even call a friend. I feel I have that type of coach in Coach Beck.

—Trent Hosick
It's a phone message former Missouri quarterback Trent Hosick may never delete.
The message was left by BYU quarterbacks coach Jason Beck, and it set in motion the Kansas City native's commitment to the Cougar program.
"I'll never forget listening to that voice message and how grateful I was to have received it. I may keep that one forever," Hosick said.
Transferring from a major collegiate program is not an easy process. According to Hosick, it breeds a lot of uncertainly and a feeling of "basically starting over again from the ground up."
Hosick arrived at Missouri a very promising four-star prospect thought to compete sooner rather than later for a starting spot. He chose the Tigers over multiple Big-12 and Pac-12 offers, but after one year in the program announced his intent to transfer.
Contrary to some reports, Hosick emphatically denies the decision was based on his place on the depth chart this coming year.
"Coaches explained to me that I had a very good chance to be the second-string quarterback this season, so my decision to transfer had nothing to do with that, and I want to make that clear," Hosick said. "The reasons are something I'd prefer keeping to myself. It was a tough decision, but I know it was the right one for me and my future."
Soon after making his decision to transfer, Hosick was contacted by Beck and informed of BYU's interest.
"I can't tell you how much that meant to me," Hosick said. "For BYU to reach out so soon after my decision was really a special thing for me. I mean, you really have no idea if schools know about you, or care, but BYU showed right away that wasn't the case and yeah, I'm just so grateful for it."
Hosick called BYU back right after receiving the phone message and instantly grew a strong connection with Beck.
"You want to play for a coach you can relate to and even call a friend," Hosick said. "I feel I have that type of coach in Coach Beck."
Despite the connection forged with Beck, Hosick wasn't entirely sold on BYU until taking a visit to the program. As is somewhat the norm, he was inundated with tales of how weird BYU and Mormons are and how it was a place someone like him couldn't feel comfortable.
What Hosick found, however, was the complete opposite.
"I'm a very devout person in my beliefs and when you're actively engaged in the pursuit of righteousness — to be in that pursuit you have to accept that you're going to be different," he explained. "What's amazing about BYU is that it's really one of the only places where I didn't feel different at all. No, I'm not Mormon, but at BYU I'm surrounded by people who hold the same beliefs which won't make me feel lonely or different. It's a place unlike any I've ever been to, and I love it."
Hosick made the trip to Provo with some family members and was immediately struck with the cleanliness of BYU's environment.
"My family couldn't stop talking about how clean everything was at BYU," he said. "I had the exact same impression and you know the place had to be filled with great people who really cared about keeping the place nice."
Hosick was hosted by BYU players Terence Alletto, Mitch Mathews and Nick Kurtz while on his visit. He immediately took to all three.
"I hate to point out just those three guys since every single person I met while on my trip were simply phenomenal people," he said. "But those guys — I mean if they represent most everyone at BYU, and I'm certain they do, then that's exactly the type of people I want to play with and attend school with."
Being non-LDS, Hosick really has a great connection with Kurtz, who isn't Mormon as well.
"Nick is a very special person and talking to him really helped me decide BYU was the place for me," Hosick said. "He explained to me how comfortable he was with everything and how much he loved being there despite not being Mormon. That was a big thing for me."
Hosick also took to BYU coach Mendenhall, whom he defines as a person with "great character who is focused on the most important things in life."
Hosick will join BYU's program in January after playing a year for Northeast Oklahoma Junior College. The reason for doing so involved a simple desire to get out on the field after redshirting last season with the Tigers.
"I haven't played in a real football game for too long and I just feel I need to get out there and get that experience before getting to BYU," he said. "I want to compete right away when I get to BYU, and I feel by playing one year in (junior college) will help with that."
When he arrives at BYU he'll bring a lot of the same attributes to the position as current starter Taysom Hill. The 6-foot-1, 225-pound athlete describes himself as a player who can beat a defense with his arm and with his legs.
"I see myself being somewhat similar to Taysom," he said. "Taysom is an incredible player and I'm not certain if he'll be around my first year simply because I think BYU is going to be really, really good this year. I think they're going to do some amazing things. I think Taysom could easily make the jump, but no, I'm not certain and my decision to go to BYU really has nothing to do with that. If Taysom stays another year, then that's fine. I just want to go to BYU."
Email: [email protected]
Twitter: @BrandonCGurney