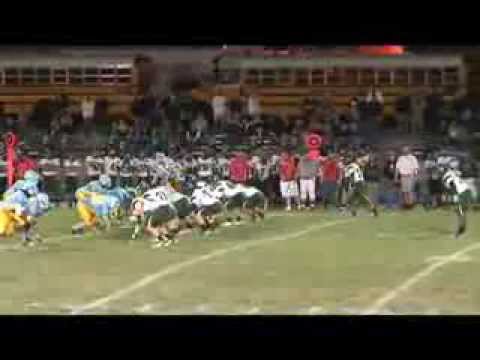 View 4 Items


I think BYU's system would be perfect for me. I know that my opinion on my throwing ability is contrary to some who haven't done their research, but I believe I am an exceptional passing quarterback, and I have film to prove it.

—Trent Hosick
Quarterback recruit Trent Hosick, who redshirted last season at Missouri and recently announced he will transfer, is headed to Provo.
The 6-foot-1, 225-pound quarterback confirmed via Twitter Monday night that he has committed to play at BYU, after visiting the school over the weekend. Scout.com originally reported the news.
In a question-and-answer forum with fans on ask.fm Monday, Hosick said he was offered a scholarhsip during the weekend visit and has garnered interest from other FBS schools, but "I haven't visited anyone else, and I don't think I will." During the question and answer session, Hosick said he would make his decision where to transfer within the week.
According to his Twitter profile summary, this fall Hosick will be a part of the football team at Northeastern Oklahoma A&M, a junior college in Miami, Okla. He will then join BYU in 2015.
"I'd say my favorite parts of the visit was also the biggest difference," Hosick said. "I loved the feeling of really being appreciated and wanted. Also, I loved the community of like-minded people. Those two areas make BYU unique."
Hosick would be eligibile to play for the Cougars the same year that Tanner Mangum, who is currently serving an LDS mission to Chile, is expected to return to BYU in 2015.
"Tanner is a great quarterback, and will be a huge asset to BYU if he chooses to stay," Hosick said. "He seems like a great person as well, and I believe he'd be a good teammate to have."
Current BYU starting quarterback Taysom Hill still has two years of college eligibility.
The Cougars have already added several transfers this offseason, including four wide receivers in UTEP's Jordan Leslie, Stanford's Keanu Nelson and junior college transfers Nick Kurtz and Devon Blackman.
"The BYU receiving group is a unit that the coaches have really put focus on after last season, and I believe they are putting together a group that will be one of the best in the country," Hosick said.
Hosick, who plans to get his undergraduate degree in communications, said he has not been contacted by the University of Utah. The Utes' first-year offensive coordinator, Dave Christensen, held the same position at Missouri for more than a decade before leaving to become Wyoming's head coach in 2009.
He also mentioned that Kansas State, a place Hosick "felt like I would've been great for them," has not shown any interest.
According to the Columbia Daily-Tribune, Hosick "appeared to finish the spring third" in the battle to be the backup to Missouri starting quarterback Maty Mauk. During the Tigers' spring game, he completed 4-of-9 passes for 107 yards and a 93-yard touchdown.
Hosick said leaving Missouri was "never something I intended to have to do, but it needed to be done," and he said the move was best for both parties.
62
comments on this story
"I think BYU's system would be perfect for me," Hosick said. "I know that my opinion on my throwing ability is contrary to some who haven't done their research, but I believe I am an exceptional passing quarterback, and I have film to prove it. I'm going to post my spring video for all of you to see.
"I'd be lying if I said that it was possible for me to be totally unbiased, but I'm not delusional. Not only do I think I'm a good passer now, but I'm the only person who really understands my resolve to become great. I will not be outworked, and I am excited to improve."
Email: bjudd@deseretnews.com; Twitter: @brandonljudd