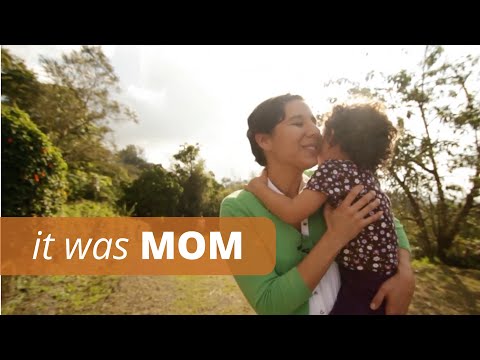 View 7 Items

SALT LAKE CITY — The LDS Church is honoring Mother's Day with a two-minute video and social media campaign celebrating women "who willingly accepted a divine role, a thankless job, a sticky, sleepless, soul-stretching career."
The video, titled "It Was Mom," is on a new web page, motherhood.mormon.org, and the video and multiple memes around the campaign's tagline, #ItWasMom, have been and will be posted on several social media pages of The Church of Jesus Christ of Latter-day Saints — facebook.com/Mormon, twitter.com/Mormonorg, google.com/+Mormon, and instagram.com/Mormonorg.
"No matter where you are in life, whether you are a woman looking forward to one day having a family, currently in the trenches of motherhood or a seasoned grandmother, there is a mother to be found in each of us," said Sister Linda K. Burton, the church's general Relief Society president. "A nurturing influence is not limited to those who bear children. The effect of righteous women is felt in communities throughout the world."
The Mormon.org Facebook page posted a quote from Elder Russell M. Nelson of the church's Quorum of the Twelve Apostles honoring women who are not mothers, and a Mormon.org blog item posted on April 29 suggested people use Mother's Day to thank "other mothers," or women who influenced their lives.
"I honor women who are not mothers," Elder Nelson said. "They know that motherhood is but one of the realms of womankind. The virtue and intelligence of women are uniquely applicable to other realms as well, such as compassionate service and teaching."
Email: [email protected]