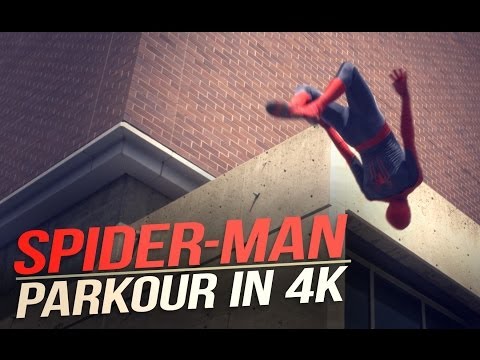 View 2 Items

From Assassin's Creed to Mario and now Spider-Man, Ronnie Shalvis has made parkour a large part of his life. Ever since he was a 15-year-old in Springville, except for the time he spent serving a two-year mission for The Church of Jesus Christ of Latter-day Saints, Shalvis has been running the streets.
Shalvis' latest video, released Tuesday, comes just in time for the movie release of "The Amazing Spider-Man 2" and has already reached many viewers. The three-minute video features Shalvis in a Spider-Man suit in locations from Provo to Salt Lake. The Provo City Police even make a guest appearance.
As Shalvis has continued to build his parkour YouTube channel, he explained on his website, the endeavor has taught him many lessons.
"Parkour teaches us how to overcome physical obstacles, but it can teach us so much more than that. It can teach us how to overcome any trials or obstacles we face in life," Shalvis wrote on his website.
"My purpose now is to use parkour as a means to help others understand the art of overcoming obstacles and to shed a new perspective on the world."
Email: [email protected] | Twitter: @Sarah_DNews