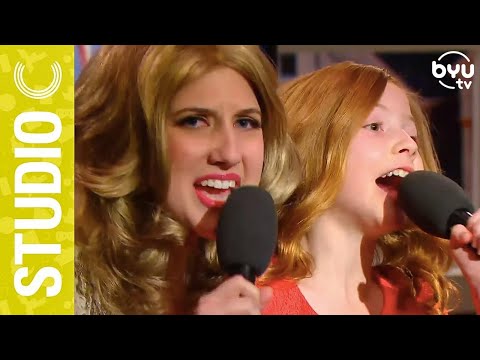 View 5 Items

YouTube singing sensation and Utah native Lexi Walker appeared on BYUtv's "Studio C" Monday night.
Over the past year, Walker, 12, has had the opportunity to perform at a Real Salt Lake soccer game, a Utah Jazz basketball game and is most known for her performance with Alex Boye in the viral music video cover of "Let It Go."
Now, Walker can add "Studio C" to her resume. In the skit, Whitney Call plays the role of Celine Dion and Lexi plays the role of her daughter. Call gets upset when Walker is asked to join her on stage to perform, but the 12-year-old doesn't let it bother her as she performs "Amazing Grace."
New episodes of "Studio C" can be seen on Monday nights at 8 p.m. on BYUtv.
Email: [email protected] | Twitter: @Sarah_DNews