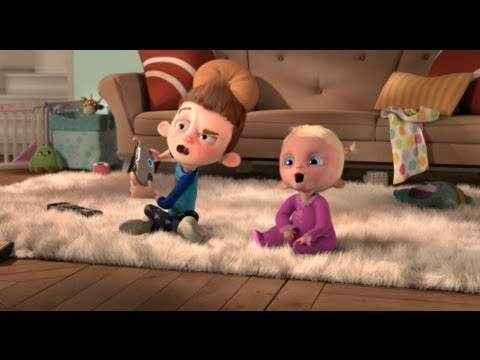 View 5 Items

Brigham Young University took home its 15th and 16th awards from the College Television Awards, also known as the student Emmys, on April 23 this year.
"Owned" received first place in the Animation category, while "Chasm" took first place in Music Composition.
According to a BYU news release, "Owned" tells the story of Jeff, a world champion video gamer, who finds a worthy opponent when a baby, Abby, unintentionally challenges him.
Creators of the short film followed suit and inserted their own Easter eggs in the video, similar to big name media companies such as Disney.
One of the inside jokes the animators hid in the short was their use of the word NARP, an acronym for Non-Athletic Regular Person.
"I started saying this word a lot," animator Carson Crawford told BYU News. "It doesn't actually mean that you're not athletic. It just means any time you do something that's like, you shouldn't have done that. ... The computers were narpy a lot because I would tell them to do something and they did something different. They would narp out. It was the computer's fault, not mine."
The film also references BYU's previous animated film "Estefan." According to co-director Wesley Tippetts, the creators tried to place the character in every shot of "Owned." Creators even inserted a couple of references to one of Hollywood's sweethearts, Jennifer Lawrence.
The BYU Center for Animation has a history of doing well at the student Emmys and has won several awards in the past. Animation students believe things will continue to improve.
"The year (of students) that's coming up, they're probably going to be looking at our film and looking at what worked and what didn't work, and the program is just going to continue to get better and better," Tippetts told BYU News.
Crawford echoed the sentiment and said the interaction between departments helps the program continue to grow.
"I love the dynamic that we had from different departments," Crawford said. "Computer science with animation with illustration. It was helpful, and I think it led to a lot of success."
The merge between computer science and animation happened in 2012, when the BYU Center for Animation moved from the Ira A. Fulton College of Engineering and Technology to the College of Physical and Mathematical Sciences.
At the time of the move, director of the BYU Center for Animation Brent Adams expressed gratitude toward the Fulton College in a BYU news release and anticipation for the opportunities ahead.
"As the animation industry continues to change how they make movies and games, it has become apparent that to maintain our successful status we needed to increase our interaction with computer science," Adams said. "This move allows us to explore new ways to teach and prepare students for their future."
Alison Moore is a writer for the Faith and Family sections at DeseretNews.com. She is studying journalism and editing at Brigham Young University.
Email: [email protected] Twitter: @alison_kathleen