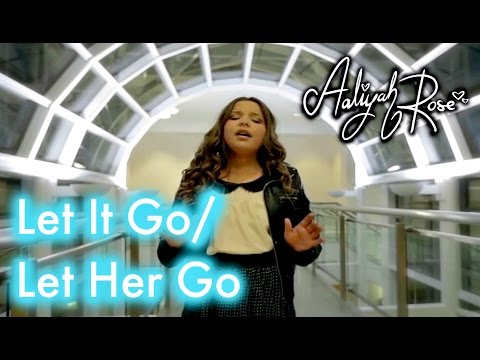 View 2 Items

An 11-year-old Provo resident will perform in front of a national audience this week at the Radio Disney Music Awards.
According to an Instagram post from Aaliyah Rose, who also performed as a soloist in Alex Boye's recent "Happy" cover, Radio Disney surprised the young singer after she sang the national anthem at a BYU baseball game April 19.
"Today was the best day of my life!!!" she wrote on Instagram. "I was surprised by Disney after singing the national Anthem and told they picked me to sing at the Radio Disney Music Awards!!! It is next Sunday and I can not BELIEVE I am going to be singing on stage in front of 10,000 people! DREAMS DO COME TRUE."
Aaliyah will sing during "Disney Channel Presents The Radio Disney Music Awards," which will air Sunday at 6 p.m. MDT. According to the Daily Herald, she will sing "Let It Go" with musicians from a Los Angeles performing arts high school.
Fifth Harmony, which includes Dinah Jane Hansen, a member of The Church of Jesus Christ of Latter-day Saints, will also perform at the awards show.
Aaliyah and her family are so excited about the opportunity, the family moved the sign that Radio Disney used to surprise Aaliyah to the front of their home.
"My sweet Dad put my banner up on our front lawn … lol He loves me," Aaliyah wrote on Instagram.
The 11-year-old has been singing since a "very young age," according to the AliyahRose Facebook page, and music holds a special place in her heart.
"Aaliyah loves the way it makes her feel when she can get on a stage and express herself through music," says the About section of the Facebook page. "Her unique sound truly does comes straight from her soul."
Alison Moore is a writer for the Faith and Family sections at DeseretNews.com. She is studying journalism and editing at Brigham Young University.
Email: amoore@deseretdigital.com Twitter: @alison_kathleen