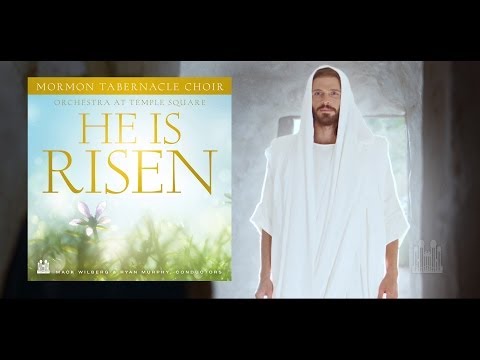 View 23 Items

SALT LAKE CITY — "He is Risen," the latest album by the Mormon Tabernacle Choir and the Orchestra at Temple Square, moved to the top of two Billboard Top 100 charts this week.
Released on April 1, "He is Risen" jumped from fourth to first on the Classical Albums chart. It passed Il Divo's "A Musical Affair: The Greatest Songs From The World's Favourite Musicals," "Rumi Symphony Project: Untold," by Hafez Nazeri and "Lent at Ephesus," by Benedictines Of Mary, Queen Of Apostles.
Another Utah group, the Piano Guys, is in fourth place with "Piano Guys 2."
"He is Risen" moved from third to No. 1 on the Traditional Classical Albums chart, again passing "Lent at Ephesus" and "Rumi Symphony Project: Untold."
The rankings are based on sales data about the week's top sellers compiled by Nielsen SoundScan.
The choir and orchestra performed Handel's "Messiah" on Friday and Saturday at sold-out shows at the Salt Lake Tabernacle on Temple Square. The performances are part of preparations for the choir and orchestra to record "Messiah" for release as an album next year.
"He is Risen" is available in both digital and CD formats in Deseret Book stores, on iTunes and deseretbook.com and in other retailers.
A video with music from the album is available on YouTube, the Deseret Book site and the choir's own website, mormontabernaclechoir.org.
The Mormon Tabernacle Choir is a group of 360 volunteer singers. The Orchestra at Temple Square is also an all-volunteer symphony orchestra with 150 members.
The Billboard charts are issued weekly by Billboard magazine.
Email: twalch@deseretnews.com