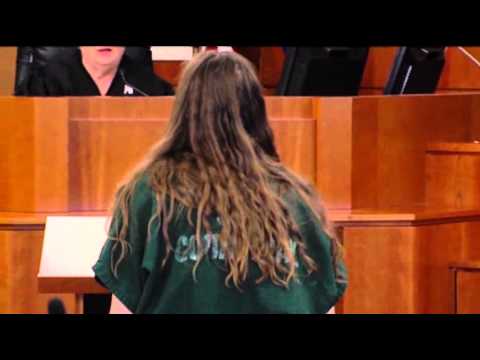 View 12 Items
Associated Press

There's a lot of moving pieces, they've done a number of searches, there's a lot of officers involved, so while they have provided us a great deal of information, there's still a lot that they're working on finishing, including the medical examiner. We want to be careful that anything we do file is the right charge with the right dates.

—Utah County Attorney Jeffrey Buhman
PROVO — An attorney was appointed Monday for a West Valley woman accused of killing six of her children shortly after giving birth as prosecutors asked for additional time to review evidence before filing formal charges.
Megan Huntsman, 39, wore shackles and orange and green jail clothes as she walked into 4th District Court in Provo. She filled out forms handed to her by a court bailiff and turned slightly away from those in the courtroom gallery as her face appeared just as confused as in her booking photo.
Judge Claudia Laycock said Huntsman requested a public defender. She asked Huntsman about her income, and the woman indicated she had not worked since December 2012 and had no money in the bank.
The judge appointed an attorney to represent the woman. Taylor Hartley said the public defender's office will handle the case.
Utah County Attorney Jeffrey Buhman then asked for two weeks for additional time to review evidence and speak with the Utah State Medical Examiner's Office about the autopsies that have been completed on the bodies of seven infants who were found inside the garage of a Pleasant Grove home where Huntsman used to live.
Hartley indicated that he had spoken to Huntsman and that she was "concerned" about the delay.
The judge asked prosecutors to start sharing evidence and set another hearing for April 28.
Hartley said the state technically has to file charges at that time or the judge could have the option of dismissing the case without prejudice, which means that prosecutors could still file charges, but that Huntsman wouldn't be held in the interim.
Huntsman is being held in the Utah County Jail in lieu of $6 million bail. She was arrested on April 12 and is accused of strangling or suffocating six of the seven babies she gave birth to between 1996 and 2006 immediately after they were born.
The seventh was allegedly stillborn in 2006.
Huntsman then wrapped the babies in a towel or shirt and placed them in individual cardboard boxes that were stored in the garage of her Pleasant Grove home, 536 E. 200 North, according to investigators. The woman's estranged husband found one of the infants when he moved back into the house after spending time in federal prison.
Buhman said that while Pleasant Grove police had conducted an "extremely thorough" investigation, there is also a lot of evidence to consider and review before filing criminal charges.
"There's a lot of moving pieces, they've done a number of searches, there's a lot of officers involved, so while they have provided us a great deal of information, there's still a lot that they're working on finishing, including the medical examiner," Buhman said. "We want to be careful that anything we do file is the right charge with the right dates. We want to make sure we don't file erroneously."
He declined to elaborate about the findings of the autopsies, stating that his office had not received the report from the medical examiner's office. Buhman said DNA tests on the infants will take months.
Pleasant Grove police detective Dan Beckstrom said Huntsman has been very cooperative and "helpful" in the investigation. She is considered the only suspect in the case.
He said he could not comment on motive Monday. Investigators have previously said they believe they know the motive but have declined to elaborate.
Buhman said Huntsman's estranged husband, Darren West, has obtained an attorney and will be meeting with investigators soon. Huntsman has indicated he is the father of all of the children.
Pleasant Grove Police Capt. Michael Roberts said previously that West claims he had no knowledge of the woman's many pregnancies.
Huntsman has three living children — all daughters. Two of the girls were born before 1996. Her youngest daughter would have been born in 2000 or 2001.
Buhman said it is too soon to talk about whether this will be a potential death penalty case.
"We need more information," Buhman said. "What we do requires information. The closer we can get to the truth and what happened, the better decisions we can make."
Email: emorgan@deseretnews.com
Twitter: DNewsCrimeTeam