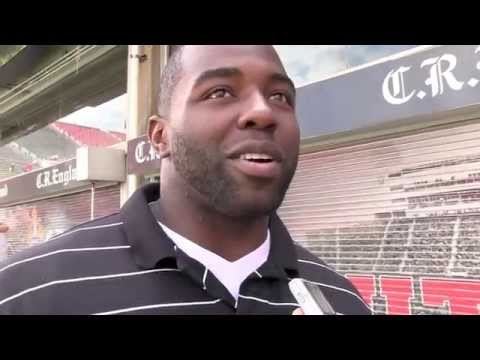 View 2 Items

More than 50 former Utah football players from throughout the decades returned to Salt Lake City to attend the Utes' annual spring footbal game.
"It's awesome," said Stevenson Sylvester, a former Ute linebacker and current NFL free agent. "There's nothing like the Red and White game. We love it. I wish I was here during the (NFL) season, so maybe when I return from the league, I'll be able to go to more games during the season. But this is awesome. I love the fans."
3
comments on this story
Many of the Ute alums played in the team's alumni game before Utah's scrimmage began, including former NFL quarterback Scott Mitchell.
Other alumni stood around on the sidelines mingling with old coaches, former teammates and current Ute players as the alumni game was going on. Alums like Trevor Reilly, who is gearing up for the upcoming NFL draft, even judged a tailgate food cookoff.
"It's actually more fun (as an alumnus)," Reilly said. "Before, I had to get dressed up and had to stand back on the sideline. Now I just can go out and mingle ... just fun to be out here with some old friends."