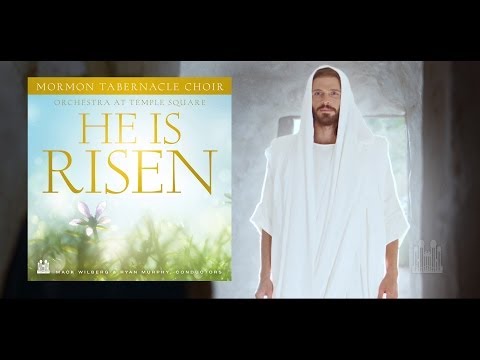 View 2 Items

"HE IS RISEN," by the Mormon Tabernacle Choir and Orchestra at Temple Square, $8.99
Six songs celebrating the Resurrection of Jesus Christ performed by the Mormon Tabernacle Choir and Orchestra at Temple Square have recently been released on the CD "He is Risen."
The songs represent a variety of time frames and perspectives of the Easter season and the songs range from celebratory to thoughtful.
Two of the songs, "Christ the Lord is Risen Today" and the title song "He is Risen," are in the hymnbook of The Church of Jesus Christ of Latter-day Saints and have been arranged for the choir by conductor Mack Wilberg.
"Jesus Has Risen" from the "Children's Songbook" has been arranged by associate music director Ryan Murphy with additional lyrics.
Murphy arranged "In the Garden," written in 1912 by C. Austin Miles, and celebrates Mary Magdalene's experience.
The lyrics to "When I Surveyed the Wondrous Cross" were written in 1707 by Isaac Watts and arranged by Gilbert Martin.
The final song on the CD is "Worthy is the Lamb that was Slain" from George Frideric Handel's "Messiah" and based on Revelation 5.
In 26 minutes of music, the choir and the orchestra celebrate and share their testimony of the Easter season — that Jesus Christ lives.
Email: rappleye@deseretnews.com Twitter: CTRappleye