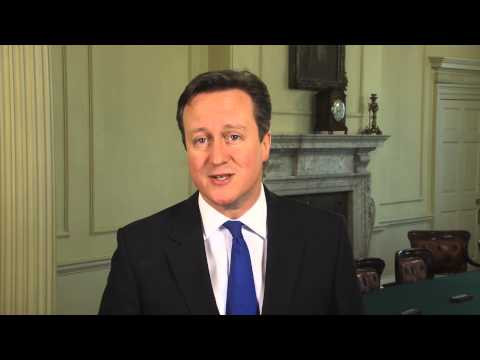 View 7 Items

In a new YouTube video released Wednesday, David Cameron, the British prime minister, delivered a message regarding religion.
Cameron began by discussing the importance of Easter to the Christian faith and recalling his recent visit to Israel.
"Easter is the most important date in the Christian calendar and an incredibly special time for people across Britain and around the world," Cameron said in the video.
"Last month, I was in Jerusalem and Bethlehem, and I got to see for myself the places where Jesus was born and died. It was an extraordinary experience to be in those places where so much history began."
The prime minister then explained how Christianity is a boon to the U.K.
1
comment on this story
"Easter is not just a time for Christians across our country to reflect, but a time for our whole country to reflect on what Christianity brings to Britain," Cameron said in the video.
"All over the U.K., every day, there are countless acts of kindness carried out by those who believe in and follow Christ."
In closing, Cameron asked to viewers remember those who do not have the right to practice their religion.
"Religious freedom is an absolute, fundamental human right," he said. "Britain is committed to protecting and promoting that right, by standing up for Christians and other minorities, at home and abroad."
Email: spetersen@deseretnews.com | Twitter: @Sarah_DNews