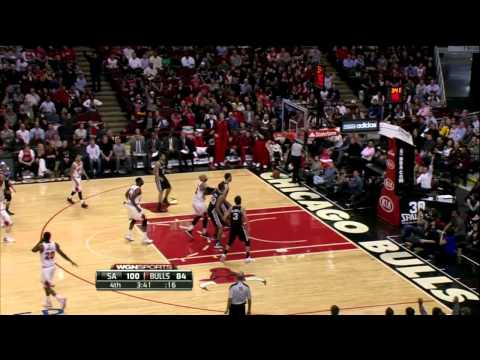 View 2 Items

Jimmer Fredette's time in Chicago may be coming to a close.
Wally Jacobs, the Chicago Bulls writer for Rant Sports, predicts Fredette will be the odd man out come playoff time.
Things are looking bleak with the recent addition of defensive-minded guard Ronnie Brewer, who was originally drafted by the Utah Jazz. The Bulls are rumored to be interested in guard Mike James as well.
It isn't because the fans have been opposed to Fredette playing, though.
"From the moment Fredette signed with the Bulls on Mar. 2, fans in Chicago have been dying to see the third-year guard out of Brigham Young get consistent minutes in Thibodeau's rotation," Jacobs wrote in his blog.
Fredette has only seen 25 minutes of playing time and scored 15 points over the course of seven games for the Bulls, despite averaging nearly 50 percent from the three-point line this season. He has seen no action in 12 games.
Not everyone believes Fredette will be cut, however. Nick Borges of ESPN.com sees Fredette staying and perhaps even getting increased playing time.
"While Fredette is not part of the rotation now, that could change in the playoffs if the Bulls have issues shooting the ball from deep," Borges wrote in his blog.
Borges went on to say that Chicago might offer Fredette a new low-dollar deal when his current contract expires.
Brewer is back with the Bulls after being gone from Chicago for two years. He has played for six teams since being drafted by the Jazz in 2006.
"I never needed the ball a lot on offense and I try to play as hard as I can on defense," Brewer told K.C. Johnson of the Chicago Tribune. "I feel like if I do that, I can help this team out."
Follow Trent on Twitter @TheRealTrento.