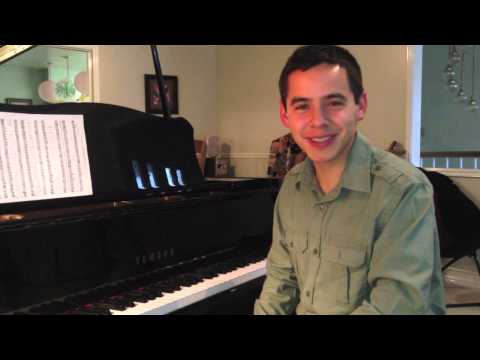 View 2 Items

Pop star David Archuleta shared his second personal video since returning in March from his mission for The Church of Jesus Christ of Latter-day Saints.
The video — uploaded to YouTube on Wednesday — shows Archuleta slowly playing notes on a piano and then turning to talk to the camera.
"It's, well, now David here," he said with a chuckle. "And I just, well, wanted to let you all know that, well, as you know, I'm back now and readjusting to life now."
He noted that a lot can happen in two years, and he's catching up on what he missed. He went on thank those who have sent messages, letters and "warm greetings" to him since his return. He also expressed gratitude for patient fans.
"And, well, I thank you for your patience as well, and thanks for your patience while I adjust, as well, because I'm still in that process," he said.
Alison Moore is a writer for the Faith and Family sections at DeseretNews.com. She is studying journalism and editing at Brigham Young University.
Email: amoore@deseretdigital.com Twitter: @alison_kathleen