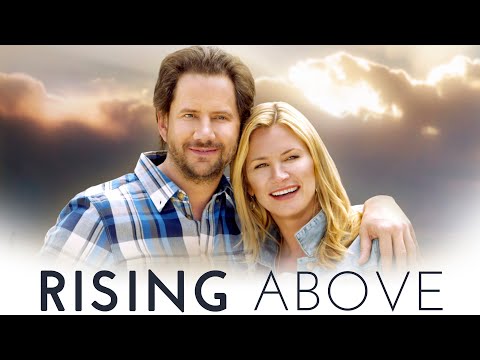 View 5 Items

There's nothing in that movie I'm ashamed of. How many movies can we say that about?

—Paul Parkinson
"Every single movie has a message," executive producer Paul Parkinson told the crowd at the Megaplex 12 theater at the Gateway Mall in Salt Lake City last month.
When Parkinson, a father of six, decided to make a movie, he wanted to make sure it was a film with a positive message that his entire family could watch together. Now, two years later, Parkinson says he has accomplished that goal with "Nowhere Safe."
"There's nothing in that movie I'm ashamed of," Parkinson said. "How many movies can we say that about?"
"Nowhere Safe" follows a group of high school students and addresses a prevalent issue in their lives and today's society. Through the improper use of social media and texting, a student named Ashley (played by Dani Chuchran) becomes the victim of cyberbullying, forcing her to move and transfer to another school.
According to stopbullying.gov, "Cyberbullying is bullying that takes place using electronic technology. Examples of cyberbullying include mean text messages or emails; rumors sent by email or posted on social networking sites; and embarrassing pictures, videos, websites or fake profiles."
The site also provides tips on how to prevent cyberbullying.
Later in the movie, Ashley experiences similar issues with bullying at her new school. But, thanks to help from two classmates, Nick and Max (James Gaisford and Jeremias Elvegaard, respectively), Ashley is able to turn the crisis into an important teaching opportunity for her entire school, simultaneously correcting the problem and bringing out the best in those around her.
Chuchran says her role as Ashley has helped her understand the issue on a deeper level.
"(Bullying) affects people so much," Chuchran told the Deseret News. "It affects your self-confidence and it makes you feel so bad about yourself."
But Chuchran believes the movie helps teach an important message to young people. "Sometimes, the bravest thing to do is to stand up," she said. "It doesn't matter where you are — there's always going to be that one person that's going to be a total stinker, and all it takes is one more person just to stand up to them."
"There's never been a time when there's a greater need for love, compassion, tolerance and kindness," Parkinson said at the screening last month. He urged viewers — particularly young people — to find opportunities to stand up for others and make a difference in their lives.
"Watching young people, in my mind, the biggest challenge they face is just the way they treat each other," Parkinson said in an interview with the Deseret News. "I think the way they treat each other leads to a lot of the other challenges they have, whether it's substance abuse or even as far as suicide, so I just felt that there's no message more important to the young people today than the message of standing up for each other and treating each other with respect and kindness."
Another focus that Parkinson and director Brian Brough had was using local talent. Other than Los Angeles-based actors Jamie Kennedy and Natasha Henstridge, who both play prominent roles in the film, the rest of the cast (including nearly 200 extras) and the 80-person production crew are all Utah residents. The movie also features two songs from Imagine Dragons, a popular band with Utah roots.
Most scenes were shot at Pleasant Grove High School. Other Utah locations, including the Castle Theater in Provo and Hill Aerospace Museum, were utilized, as well.
6
comments on this story
"Utah is such a wonderful place to film in and, thankfully, we had an amazing crew that helped tell the story to bring things to life," Brough said. "The actors are great. It's just fun to see people really committed to it, that are not just doing it for the paycheck, but because they want to be involved with the project and tell good stories."
An additional private screening of "Nowhere Safe" will take place on March 27. Parkinson said that representatives from the Utah Anti-Bullying Coalition will be in attendance.
After this week's screening, Parkinson plans to meet with the Coalition to formulate a plan for showing the movie in middle schools and high schools statewide.
Email: achristensen@deseretnews.com
Twitter: atownmania