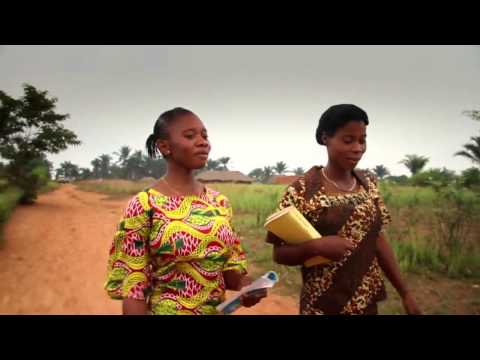 View 7 Items

In preparation for this weekend's General Women's Meeting, The Church of Jesus Christ of Latter-day Saints shared a video featuring words from LDS leaders and women of the church.
The video, which the Mormon Channel uploaded March 20, discusses the upcoming meeting, a historic event that invites all women ages 8 and up to attend.
"It's groundbreaking that we get to do this and do it together," one woman featured in the video said.
Leaders in the church also shared their thoughts on the upcoming conference in the video. Sister Linda K. Burton, Relief Society general president; Sister Bonnie L. Oscarson, Young Women general president; and Sister Rosemary M. Wixom, Primary general president, all spoke about the meeting.
"There's power in gathering. Just in the fact that women are gathering together," Sister Burton said.
Women outside of the video have also shared their anticipation through social media.
"I am very excited for this meeting this coming Saturday!" Melanie Shockley said in the YouTube video comments. "What a great thing to participate in a meeting where so many women are. Come and join us!"
And the meeting's Facebook event now has 11,700 planning to attend the meeting either live, online or via broadcast.
"I am excited about hearing the word of God especially for us from our leaders," Libby Watts Baker said on Facebook. "We need this in our day. Join us and be a part of this large gathering."
LDS.org also provided tips for inviting others to the meeting. The ideas highlight social media and include sending invitations to the meeting via Facebook or Google+, using the hashtag #WomensMeeting and even using provided images with Women's Meeting information as Facebook cover photos.
The meeting will be held Saturday, March 29, at 6 p.m. MDT. Women can participate through various methods, including BYUtv, the Mormon Channel website and Facebook. They can also find extensive coverage on DeseretNews.com's LDS General Conference page and follow live updates on the @ldsconf Twitter account.
Alison Moore is a writer for the Faith and Family sections at DeseretNews.com. She is studying journalism and editing at Brigham Young University. EMAIL: amoore@deseretdigital.com