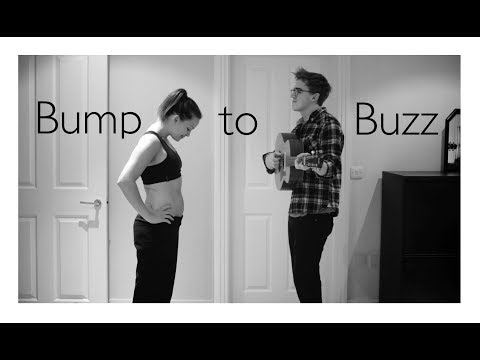 View 2 Items

Singing through life's historic moments is the direction Tom Fletcher is willing to go.
Fletcher, the lead singer of the English band McFly, is an unabashed family man. In a video posted to YouTube on March 20, Fletcher recapped his wife's pregnancy through song.
This video — titled "From Bump to Buzz" — is in black and white and features Fletcher strumming a guitar, the sounds soft and folky. As Fletcher sing a song titled "Something New," his wife stands across from him and moves consistently like a flipbook, her clothes don't change, but her hair lengthens and her belly extends.
"I think I'm ready for something new," Fletcher sings in the video, moving listeners through the different seasons and talking about what is to come in the future.
Toward the end, the expecting mother leaves the scene, and Fletcher plays his guitar alone.
When his wife returns, she has a baby in her arms — their baby, Buzz Michaelangelo Fletcher.
Comment on this story
This isn't the first time Fletcher has used his singing ability to show his affection for his wife and family. In January 2013, Deseret News reported that Fletcher sang his wedding vows, sending the Internet into a happy hysteria as the video footage of the singing went viral.
The song, called "My Wedding Speech," had about 8 million page views within 10 days of being posted online.
"Throughout the video, Fletcher sings to his ushers, the bridesmaids, the groomsmen, his sister and new sister-in-law, both parents and, lastly, his new wife," Deseret News reported. "As the video moves on, it quickly gets more and more meaningful as Fletcher tries to hold back tears when speaking to those most important to him."
Email: hscribner@deseretdigital.com
Twitter: @herbscribner