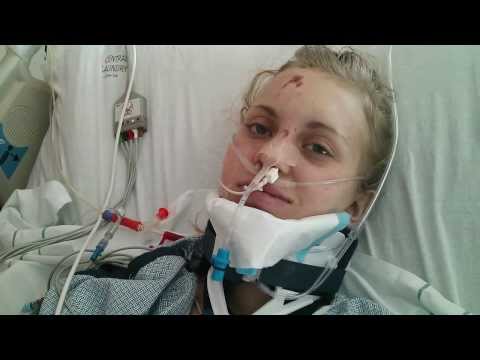 View 2 Items

Just about a month ago, the family of 18-year-old Lexi Hansen was told their daughter had been hit by a car while crossing a street on her longboard in Provo and had less than a 5 percent chance of survival.
Friday night, the Hansen family will come together with others in their community for a benefit concert in Hansen's honor. Titled "Lyrics for Lexi," the concert will feature performances by Nathan Osmond, Lexi Walker and many others. The event will take place at Bingham High School in South Jordan. Admission is $8.
Thousands have reached out to the family to express their support. The family's Facebook page, titled Pray for Lexi, has grown to more than 25,000 followers, and each post receives several comments with words of advice and encouragement.
In a recent post on the Facebook page, family members expressed their appreciation for the love and support they have felt.
"How grateful we are for both family and friends who have come together to support us and to all of you who don't know us, but are still praying. It's been humbling and inspiring to feel that love," the Facebook post stated.
Although it's been a long road since the accident on Feb. 26, in which Hansen suffered head injuries and was in a coma for several days, she continues to fight and has made incredible progress.
Family members recently posted a video of Hansen's progress, from talking to standing up to walking gradually on her own. In a blog post where the video was posted, Hansen's sister, Shelby Osmond, shared their excitement about the progress.
"With the help of my siblings, we have been able to capture some of Lexi's improvements in the past few weeks. Her recovery has been nothing short of a miracle, and we are so grateful for everything she has accomplished," Shelby Osmond said.
"I hope you find as much inspiration and joy from the videos as we have being with our sweet Lexi."
Another event will take place on Saturday, March 22.
"As Lexi's aunt and family, we have been feeling strongly that it would be a healing influence to have Lexi wrapped in your arms and feel the love and faith from each of you," a Facebook post stated.
"In order to accomplish this, we are going to give her a quilt with messages from you on it! Her cousin Judi has lovingly pieced the quilt together and we would like to invite anyone who can to come sign it."
The quilt will be at the Hansens' church meetinghouse, 1080 W. Chapel Ridge Drive in South Jordan, from 9-11 a.m. Saturday. From 1-3 p.m., it will be at 66 W. 1990 North in Provo.
Email: [email protected]