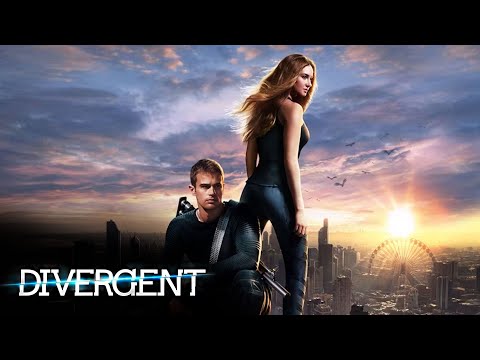 View 30 Items
Summit Entertainment

Young adult fiction has been around for decades, dating back beyond authors such as Judy Blume and R.L. Stine. But a recent surge of strong young adult protagonists has changed the landscape of American literature and cinema.
"Divergent," a new film that hit theaters March 21, is the latest addition to the young-adult-book-to-big-screen trend. With other hit blockbusters including the Harry Potter, Twilight and Hunger Games series, these teenage heroes have spanned demographics to create a culture that readers and moviegoers of many ages are enjoying.
Based on the series by Veronica Roth, "Divergent" tells the story of Beatrice/"Tris" Prior, a 16-year-old girl who has come of age in her dystopian society and is required to take an aptitude test that will determine the type of lifestyle she will adopt for the rest of her life.
However, when the test results come back inconclusive, showing that Tris has equal levels of several different personality types, she is labeled as "divergent," which makes her unpredictable and a potential threat to her community.
In the movie, actress Shailene Woodley assumes the role of Tris, an independent, strong and sometimes violent female protagonist that has drawn comparisons to Katniss Everdeen from Suzanne Collins' "The Hunger Games."
In a recent interview with the Associated Press, Roth explained she has tried to avoid any parallels with Collins' trilogy in her writing. "'The Hunger Games' did something remarkable," Roth said. "So in that sense, it's a flattering comparison. But you can't hope to replicate that experience. It was unique."
According to the Scholastic Media Room, all three of the critically acclaimed "Hunger Games" books reached No. 1 on the best-sellers lists for USA Today, The New York Times and the Wall Street Journal.
The first book in Roth's Divergent trilogy, on which the new movie is based, spent 11 weeks on the New York Times Best Seller list in 2011. The trilogy made up the top three of USA Today's top five best-sellers, as of Thursday, with "Divergent" at No. 1, "Insurgent" at No. 2 and "Allegiant" at No. 3.
The "Divergent" series also occupied the top three spots for e-book best-sellers for the week of March 15, according to DigitalBookWorld.com.
Utah resident Richard Paul Evans is a best-selling author who ventured into the young adult fiction genre with his novel "Michael Vey: The Prisoner of Cell 25." The first book in Evans' seven-part Michael Vey saga debuted at No. 1 on the New York Times Best Seller list in 2011. The series focuses on Michael, a 14-year-old boy with electrical powers who must rely on his abilities to rescue his mother, who has been kidnapped by a powerful corporation. Evans is currently working on his fourth book of the series.
In an interview with the Deseret News, Evans described the titular character of his books as "a kid who I think a lot of youth can relate to. ... (Michael) doesn't look like a superhero. He's just a little kid who is just trying to do the right thing."
"The young adult genre, in general, has been interesting," Evans said. "They've been a lot of fun. They've created alternate realities. They deal with situations that adults are faced with — the challenges of good and evil and trying to overcome obstacles in our lives — and they've done it in a safe way. … It does it in a way where we can kind of stand back and learn from it."
Evans said that much of the appeal of the young adult genre comes from its strong, relatable protagonists. "In the case of Michael Vey," he said, "I wanted to create an everyboy — and everygirl — because there are some very strong female characters in the book that are every bit as strong. I wanted to give a scenario that kids could relate to and see themselves in."
Studies conducted in the past few years have shown that it's not just kids who are enjoying the genre; older audiences are picking up the teen books as well.
A 2012 Bowker study showed that 55 percent of respondents who bought works that publishers designated for kids ages 12 to 17 were 18 or older, and that those same respondents were buying the book for their own reading 78 percent of the time.
The study specified that 30 percent of its respondents were reading the books in the Hunger Games trilogy, which were published in 2008, 2009 and 2010. Respondents also reported they were reading Harry Potter (1998-2007) and Twilight (2005-2008) books, as well as over 220 other young adult novels.
In 2013, a Pew survey of 2,252 Americans showed that young adults (classified as respondents from ages 16 to 29) are the demographic that most frequently utilizes local libraries. The study showed that 67 percent of respondents in the young adult age group had gone to the library in the past year. The next highest group — adults ages 30 and older — came in at 62 percent. The study also showed that 75 percent of young adults had read at least one book in print form during the previous year, compared with 64 percent of Americans over the age of 30.
In an article for postandcourier.com, writer Adam Parker dissected the successful formula of young adult novels.
"The dystopian formula, which typically is a construction of the social contract theory, always conveys a warning of some kind that resonates easily with readers," Parker wrote. "Certain rights are forfeited in order to protect other rights."
In the same article, Claire Curtis, a professor of political science at the College of Charleston "who studies utopian and dystopian literature," said that one powerful message embedded in the dystopian societies of young adult books is that of hope and a desire for change.
"Even in dystopias there is still hope," Curtis said. "And readers are provoked to think: 'I don't live in that world; I have to keep that world from becoming real.'"
With the debut of "Divergent," Summit Entertainment may hope to cash in on the success of other young adult films. In July 2011, "Harry Potter and the Deathly Hallows: Part 2," the eighth film in its franchise, broke a box office record by grossing $92.1 million on its first full day in theaters, as reported by the Los Angeles Times. In December, CNN.com reported that "The Hunger Games: Catching Fire" had grossed $296.5 million in just 10 days, setting new records for three-day and five-day Thanksgiving weekends at the box office.
A lineup of other young adult fiction blockbusters is scheduled to be released in the next two years, including two more "Divergent films," the two-part finale to "The Hunger Games" and the Hollywood debut of Utahn James Dashner's book "The Maze Runner," which recently released its first theatrical trailer.
"Hollywood likes the genre because it's plot-driven and full of action, violence, magic and interesting characters who must contend with catastrophe, or at least the possibility of it," Parker wrote. "And the books typically come in trilogies or series that help moviemakers minimize risk and maximize profit."
Email: [email protected]
Twitter: atownmania